South Georgia Medical Center and its campuses and affiliates will operate under a new health system name, SGMC Health, beginning Nov. 1. Opening as Pineview Hospital in 1955 and known as South Georgia Medical Center (SGMC) since 1971, the evolvement of the health system name to SGMC Health is a result of the organization's continued growth and commitment to creating unequaled access to care through the expansion of needed healthcare services and locations across the region.

According to SGMC Health President and Chief Executive Officer Ronald E. Dean,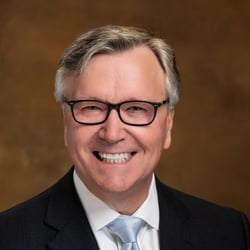 "SGMC Health is a regional healthcare system, and our new name more accurately defines the comprehensive system of healthcare services we provide and the very reason we exist: to improve the lives of all we serve."
Operating as a 501c3, non-profit organization, SGMC Health paves the way for expansion and the future of healthcare for our region. SGMC Health employs and independently contracts with over 3,100 team members and is privileged to have a medical staff of 600+ providers. The health system generates an economic impact to the region of over $1 billion annually.
SGMC Health Board Chairman Sam Allen shared that this change has been contemplated for many years. "We believe now is the time for our name to reflect the organization we have grown into over the years," said Allen.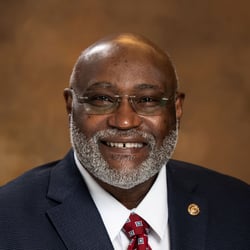 "Healthcare delivery has advanced, leadership has advanced, and most importantly our culture as a health system has advanced. SGMC Health enables our team to continue to do what they do best: provide extraordinary healthcare for our area."
SGMC Health provides an array of inpatient, outpatient, and ambulatory services in a variety of locations including four hospitals: SGMC Health Main, SGMC Health Smith Northview, SGMC Health Berrien, and SGMC Health Lanier. The system also operates a growing network of specialty care centers and services with regional prominence including heart, vascular, stroke, neurosciences, trauma, cancer, orthopedics, surgery, women and infants, long-term care services, and emergency medical services.
SGMC Health operates the SGMC Physician Network, an expansive physician network with locations in Lowndes, Berrien, and Lanier counties. This network includes more than 100 specialists in family medicine, internal medicine, cardiology, cardiothoracic surgery, endocrinology, gastroenterology, general surgery, infectious disease, interventional physiatry, neurology, neurosurgery, occupational medicine, orthopedics, pain management, pulmonology, wound care, oncology, and women's health.
SGMC Health and its affiliate organizations, the South Georgia Medical Center Foundation and South Georgia Health Alliance, support the philanthropic services of the health system and operate Langdale Place, a 103-resident personal care facility and Hospice of South Georgia and Langdale Hospice House which encompasses a 15-bed inpatient hospice facility and regional in-home hospice care services.
SGMC Health, in affiliation with Mercer University School of Medicine, provides graduate medical education opportunities for physicians through residency training programs and medical student clinical site rotations. Fostering a culture of continuous learning and innovation while helping to attract and retain healthcare professionals to South Georgia, this partnership aims to expand the number of high-quality physicians interested in providing healthcare in our region.
To learn more about SGMC Health, visit sgmc.org.
SGMC Health Recent Achievements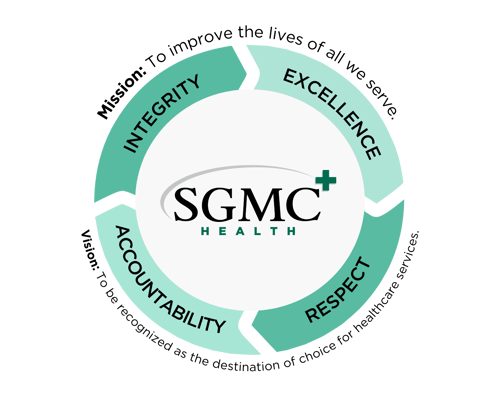 Frequently Asked Questions