Moments Matter
We want you to be around to make many more.
Confidence in your heart care provider is important, and at SGMC, we believe you deserve the best care available—in prevention, treatment, and long-term care; at home, and at the hospital.
In just a few short years, we've drastically raised the level of healthcare available becoming South Georgia's most comprehensive program, offering open heart surgery, a structural valve center, and cardiac electrophysiology services.
According to the American Heart Association, here are things you can do to lower your risk of heart disease.
Treat high blood pressure.
Don't smoke, and avoid second-hand smoke.
Eat a heart-healthy diet that's low in saturated and trans fats, sodium (salt) and added sugars.
Get at least 150 minutes of moderate-intensity physical activity a week – an average of just 21 minutes a day.
Reach and maintain a healthy weight.
Control your blood sugar if you have diabetes.
See your doctor for regular check-ups.
Take your medicines exactly as prescribed.
The best way to prevent potential heart issues is to learn the risk factors and know where you stand. Use the SGMC Heart Health Calculator now to see how healthy your heart is.
A Community Heart Health Event
"Listen To Your Heart"
Let's have a heart-to-heart. Join SGMC's cardiovascular team for a free heart health dinner to learn how to better take care of your heart.
Tuesday, February 28, 2023
5:30 - 7:30pm
Valdosta State University, UC Magnolia Room, 1203 N Patterson St
Dinner will be provided. Seating is limited, and registration is required.
Real stories from our doctors and patients of how our team cares for you and your heart.
Blackmon's Childhood Experience Shapes Her Career as Heart Nurse
Kelly Blackmon is the Nurse Practitioner for SGMC Cardiovascular Institute and the Valve Clinic Coordinator for the SGMC Structural Heart Center.
Her decision to become a heart nurse was influenced early in her life as she was born with congenital heart defects. These defects included a right-sided aorta with a congenitally absent right coronary artery, an abnormal left subclavian artery, and holes in the septum of her atrium and ventricular chambers. In 1975, when Kelly was 9, she began to demonstrate signs of right heart failure and the cardiothoracic surgeons at Brooke Army Medical Hospital were able to repair the holes in her heart.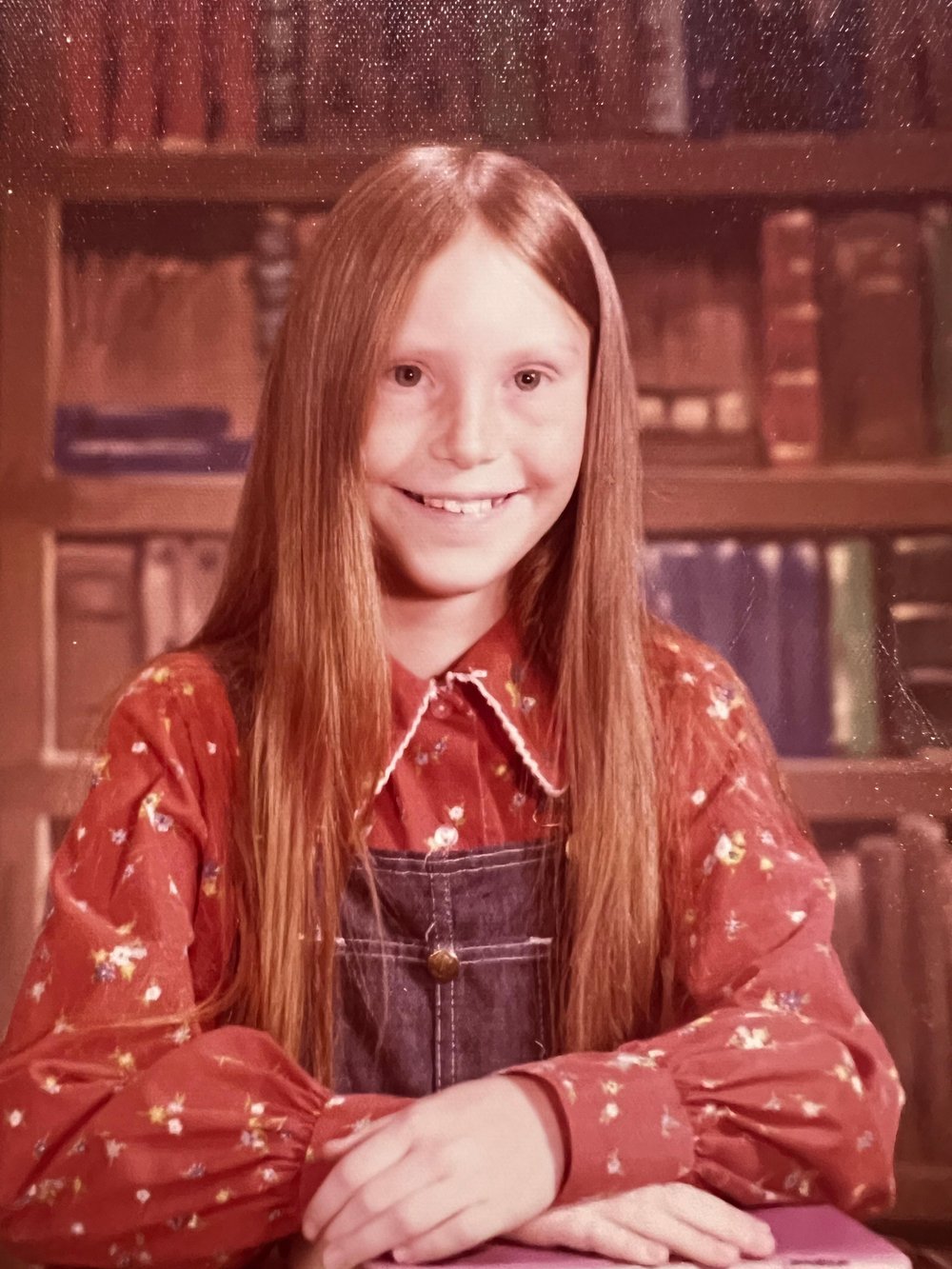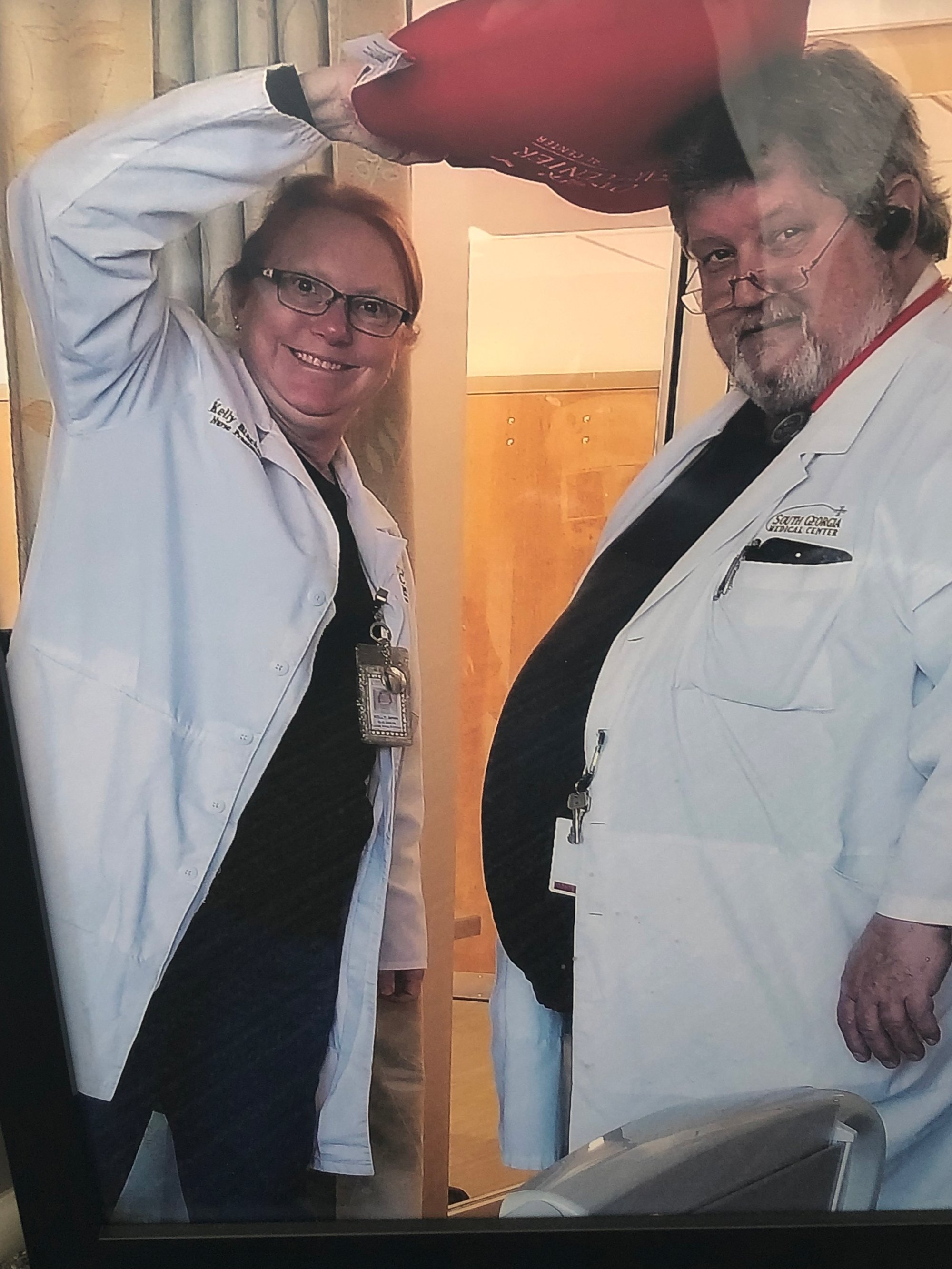 That experience went on to shape her entire life. She obtained her Associate's degree in nursing in 1995 and began working in the step-down unit at the Medical Center of Central Georgia in Macon. She worked closely with Dr. Randy Brown and Dr. Joe Johnson and in 2000, she went to work directly for the physicians. She returned to school in 2010 to earn first her Bachelor's degree in Nursing and then her acute care nurse practitioner certification in 2014. For her graduation, Dr. Brown and Dr. Johnson asked her to relocate to Valdosta to help develop a comprehensive heart surgery program. Now in her 9th year at SGMC, and her 28th year as a heart nurse, she continues to be passionate about her calling. She obtained heart failure certification and helped to develop the transaortic valve replacement (TAVR) program as the Valve Clinic Coordinator.
Kelly has always been able to help patients in a unique way secondary to having experienced open-heart surgery herself. To Kelly, GO RED is much more than the rallying cry for heart month, it is a way of life.
Ivey Thankful to be Alive Following Advanced Heart Surgery
Lake Blackshear native Hugh "Bubba" Ivey woke up at 2:30am on Thanksgiving morning and knew something wasn't right. He got up, jumped in the shower, and woke his wife up to take him to the hospital in Cordele.
Doctors there began monitoring him and zeroed in on an issue with his cardiac enzymes. Ivey decided he wanted to get the guidance of his friend Dr. Kamil Hanna, SGMC Electrophysiologist.
Dr. Hanna was in Arkansas for a Thanksgiving celebration with his family, but he still took Ivey's call. He spoke with the emergency room physician treating Ivey and jumped into action after hearing his levels. "He's on the verge of having a heart attack. Send him down to SGMC in Valdosta now."
Ivey was transferred to SGMC, where the staff were anticipating his arrival. "I thought I was in the Grey's Anatomy TV series the way they were there waiting for me."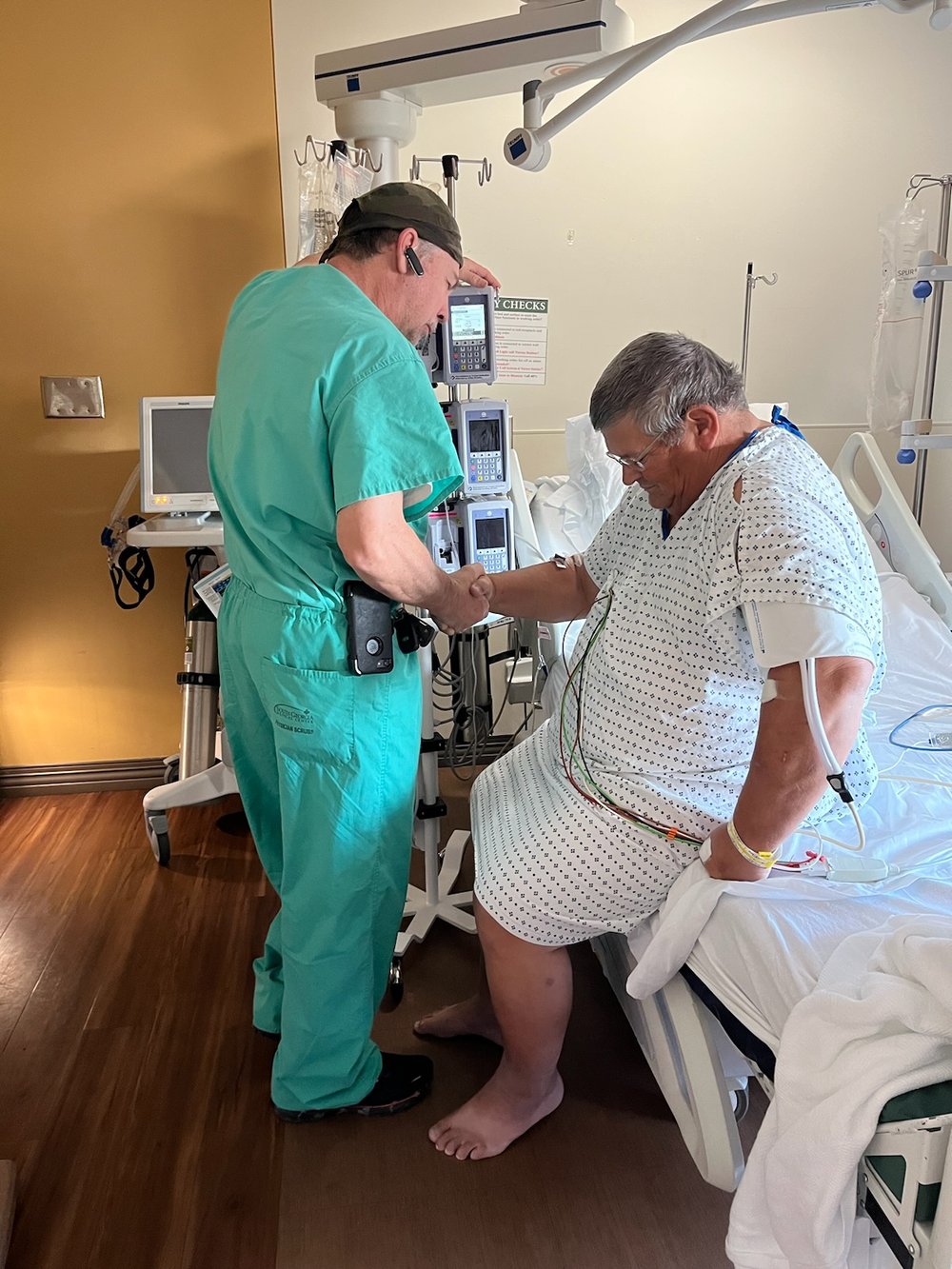 The next day, Ivey was scheduled for a heart catheterization with Dr. Daryoosh Derakhshan, Interventional Cardiologist. The cath revealed that Ivey would need triple bypass open heart surgery. The team recommended surgery first thing Monday morning.
"We put our faith in God and the doctors, and we waited until Monday," said Ivey's wife, Cathy.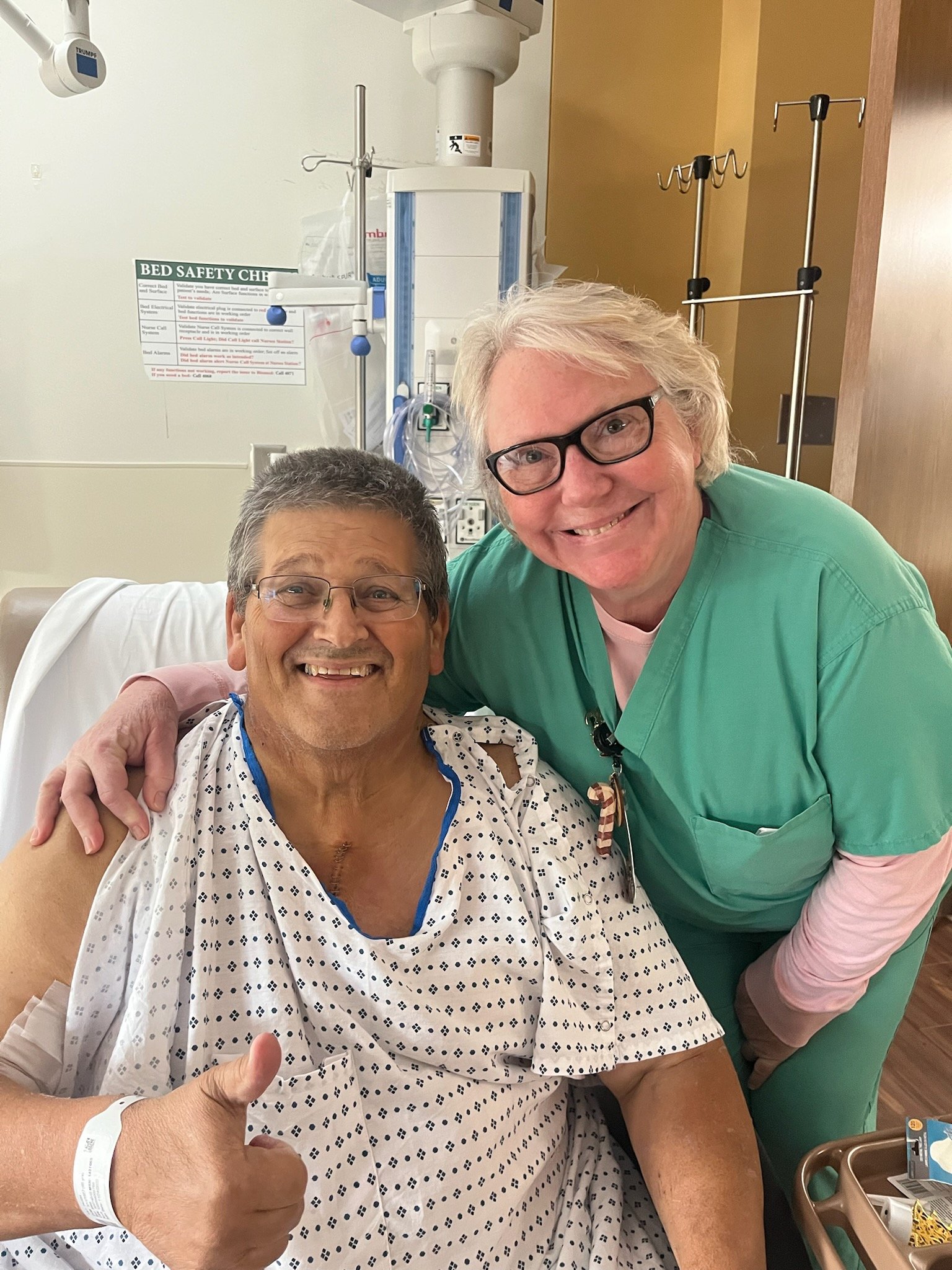 Monday morning rolled around and Ivey underwent the procedure with cardiothoracic surgeons Drs. Randy Brown, Joe Johnson, and James Shoptaw. During surgery, several critical issues arose including calcification of the pericardium, or heart sack, making it extremely difficult to expose the heart and rupture of the aorta. These issues transformed a routine surgery into an emergency rescue surgery lasting over 8 hours.
The Ivey family was kept updated throughout the surgery via telephone by the circulating nurse, Amber Frasier, and in person by Kelly Blackmon, Nurse Practitioner for SGMC Cardiovascular Institute and the Valve Clinic Coordinator for the SGMC Structural Heart Center, Dr. Hanna, and Taylor Fiveash, Electrophysiology NP. A group prayer was conducted for Mr. Ivey and the heart team as they worked diligently to save Mr. Ivey's life.
When Ivey got a chance to visit with Dr. Brown the next day, he explained what the care team had found and how the surgery plans had changed. "You're a miracle. You came out of this thing and only a small percentage of people do."
Ivey stayed in the hospital for two more weeks for recovery. He says the staff kept him going and pushed him through the healing process. He was given tasks such as walking laps through the halls. "Everything they told me to do, I would do more. I set the bar higher than they had set it for me."
When Ivey was discharged, his care team was amazed at his swift progress. He gives them a lot of credit.
"I can't say enough about my experience at SGMC. The love shown for the patients is incredible."
Ivey is especially grateful for the expert cardiac team at SGMC. "Kamil Hanna is the reason we went there. We knew he had already done some masterful things with other people, and we trust him."
If Ivey has learned anything from this experience, it is the importance of listening to your body.
"Going to the emergency room, listening to my body... that saved my life."
Hannay Reclaims her Rhythm
Jan Hannay noticed some unusual and concerning symptoms with her heart racing in June 2022. The 67-year-old made an appointment for the following week with her cardiologist.
Before her appointment came around, Hannay went on a weekend trip to see a friend in Sarasota, Florida. While they were out dining at a restaurant, she started to feel faint. She passed out, and her heart stopped.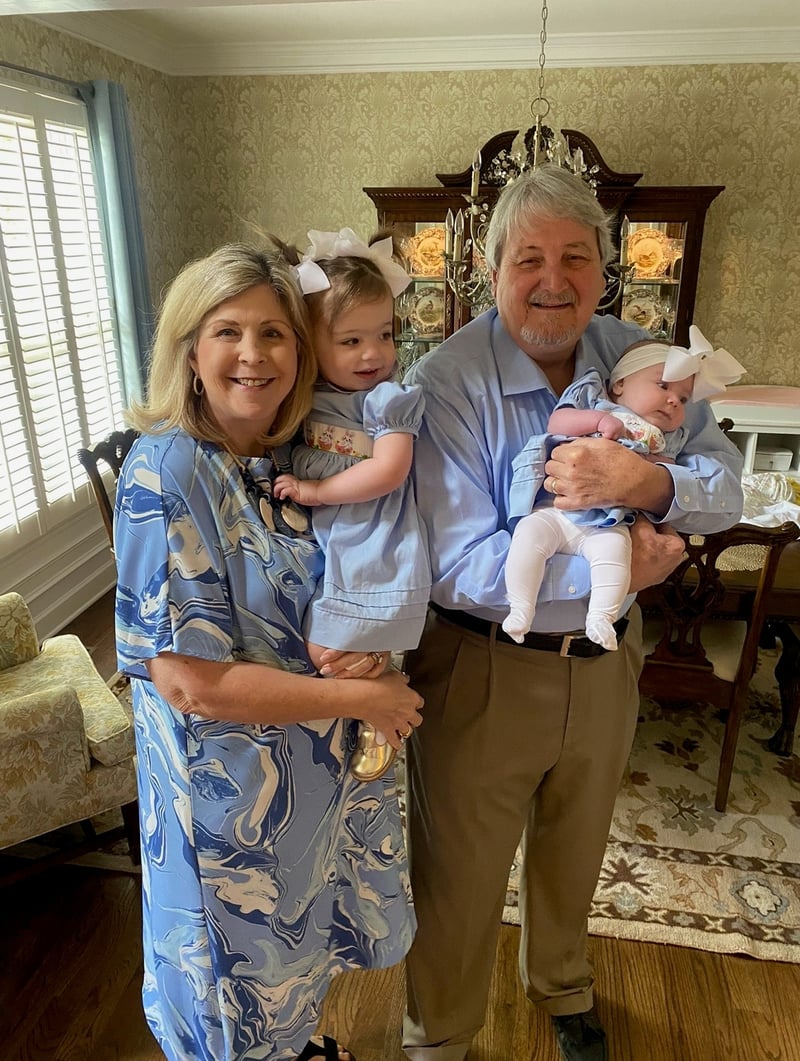 Thankfully, two intensive care unit nurses were dining next to her. They jumped into action and began performing CPR. The restaurant was equipped with an automated external defibrillator (AED) which the nurses were able to use on Hannay prior to the first responders' arrival. Hannay was admitted to the hospital in Sarasota where she stayed for three days.
When Hannay returned to Valdosta, her cardiologist ran all kinds of tests on her. He figured out that she was having issues related to the electrical current of her heart and referred her to SGMC Electrophysiologist, Dr. Kamil Hanna.
After evaluation, Dr. Hanna told Hannay that she would need a pacemaker and defibrillator. She underwent surgery in September.
Hannay says that she started feeling better immediately. She had no problems during her recovery and was able to resume her normal life without worry. She praised Dr. Hanna for his no-nonsense attitude.
"He tells it like it is, and I needed that because I can be pretty stubborn."
Hannay and Dr. Hanna have formed a special bond and like to joke that they are cousins since their last names are just one letter different. "We even gave him a book about the origin of the Hanna/Hannay surname from Scotland!"
If others suspect that they may be having a heart issue, Hannay says she would recommend that they go see Dr. Hanna, too.
"Dr. Hanna coming from Albany was a godsend for SGMC."
Franklin Back on the Golf Course Just Days After Heart Surgery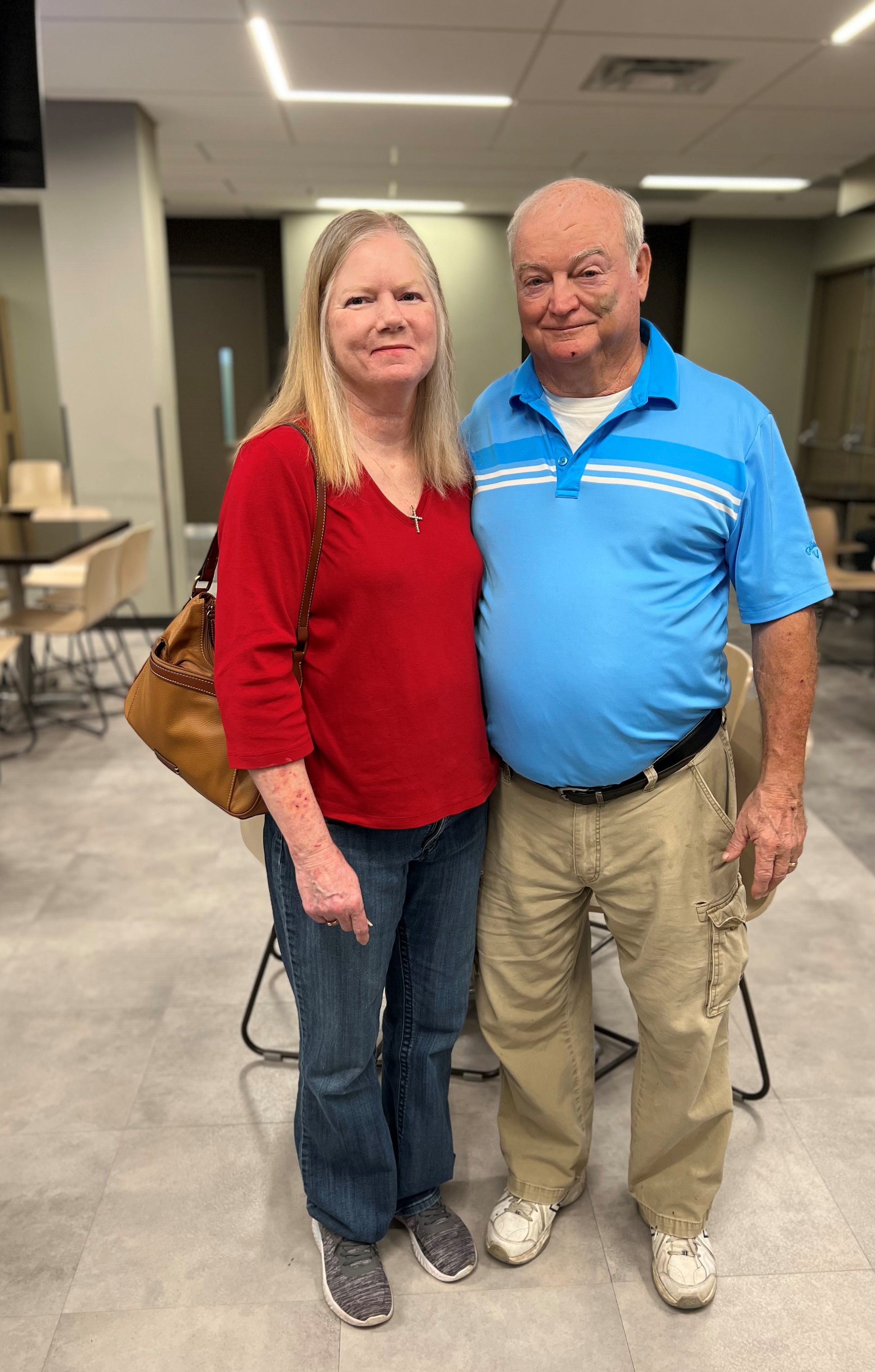 Hansel Franklin, a retired 71-year-old, loves playing golf. He lives in Nashville, Georgia, and is a patient of Dr. William Nash, SGMC Family Medicine physician. When Franklin began having symptoms of congestive heart failure, including fluid buildup and trouble breathing, he was referred to the SGMC Structural Heart Clinic.
Franklin met with Dr. Luke Seibolt, Interventional Cardiologist, and Dr. Randy Brown, Cardiothoracic Surgeon, who said he was an ideal candidate for Transcatheter Aortic Valve Replacement (TAVR). This cutting-edge procedure involves valve replacement without open-heart surgery.
The surgery helped to restore blood flow to Franklin's heart and resolve his symptoms. Since TAVR is minimally invasive, it resulted in only a small incision and included a lower risk of complications.
Franklin describes his recovery as "fast and quick." He was discharged from the hospital the day after the procedure.
Just a few days later, Franklin was back in his happy place: the golf course.
Franklin shares that anyone experiencing heart symptoms should "get down to SGMC" to see what options are available to them.
SGMC offers the region's only open-heart program, structural heart clinic, and electrophysiology program. To learn more about SGMC's heart and vascular programs, visit sgmc.org.