Lower Your Risk of Heart Disease
If you're going to put your heart in someone's hands, that someone should be a leader in innovative cardiac treatments, heart disease prevention and education.

Our experienced team of board-certified cardiologists provides a comprehensive array of diagnostic tests to identify heart-related ailments and a number of innovative procedures to treat them.

Our state-of-the art facilities feature advanced diagnostic tools and our expert physicians, who are among the best in their fields, offer some of the most advanced treatments available.
According to the American Heart Association, here are things you can do to lower your risk of heart disease.
Treat high blood pressure.
Don't smoke, and avoid second-hand smoke.
Eat a heart-healthy diet that's low in saturated and trans fats, sodium (salt) and added sugars.
Get at least 150 minutes of moderate-intensity physical activity a week – an average of just 21 minutes a day.
Reach and maintain a healthy weight.
Control your blood sugar if you have diabetes.
See your doctor for regular check-ups.
Take your medicines exactly as prescribed.
The best way to prevent potential heart issues is to learn the risk factors and know where you stand. Use the SGMC Heart Health Calculator now to see how healthy your heart is.
Meet Our Newest Physicians
Real stories from our doctors and patients of how our team cares for you and your heart.
Ed Yarbrough, 59, has always been physically active and dedicated to his workout routine that includes running, high-intensity CrossFit training, and Brazilian jiu-jitsu.

In August 2020, Yarbrough, an officer with the Nashville Police Department, decided to increase his exercise routine. "For about a week, I was on this big physical fitness kick," he said. "I was feeling great. Then on Thursday, I spent all day working in my yard. It was one of those really hot days; it felt like 110 degrees. I overdid it and felt like I was dehydrated and went to the emergency room."

With symptoms including dizziness, weakness, and tingling sensation in his chest, Yarbrough was admitted to South Georgia Medical Center, where Dr. Robert Collins, a Cardiologist, performed a series of tests.

"Dr. Collins was concerned that my troponin levels were high," Yarbrough said. "He performed an echo [echocardiogram], and it came back normal. I was discharged and told his office would schedule an outpatient stress test."
During his follow-up appointment, Yarbrough completed a treadmill stress test, which included an electrocardiogram (EKG).

"I got on the treadmill and felt fine," he recalled. "They kept turning up the speed and still no problem. I felt fine, no problems."

Yarbrough said he was "shocked" when he was told he needed to go immediately to SGMC's catheterization laboratory (cath lab) for more tests.

After the heart catheterization, Yarbrough was informed by Dr. George S. Staton, a Cardiologist, that he needed open-heart surgery. "It all happened so quickly," he recalled. "I didn't have any chest pains. I don't have high blood pressure, and I don't smoke or drink. Having heart problems was not on my list."
Yarbrough's wife, Felicia, said, "We had no idea Ed was going to have issues with his heart and thought he would just have a stress test and go home."
Once admitted to SGMC's Cardiac Intensive Care Unit (CICU), located in the Dasher Memorial Heart Center, Dr. Joe Johnson, a Cardiothoracic Surgeon, was scheduled to perform Yarbrough's open-heart surgery.

"Dr. Johnson came in and explained what would happen during the surgery," he said. "I still was very anxious and had a lot of thoughts going through my mind."

Felicia Yarbrough, a manager for SGMC's Case Management and Transfer Center, recalled how one of the CICU nurses sensed her husband's apprehension. "She asked one of the other patients, who was recovering from the same surgery, to speak with him. When my husband saw how well the patient was doing after the surgery, it immediately put his mind at ease. All the nurses were exceptional on the floor. They were attentive, caring, and compassionate."

Yarbrough echoed his wife's praise about the CICU team. "I'm not an emotional guy, but I will tell you that they are the most caring group of people. I received the best care possible at SGMC."

Months after open-heart surgery, Yarbrough is working toward returning to his pre-surgery exercise routine and said, "I can tell you the entire third-floor staff at the Dasher Heart Center is amazing."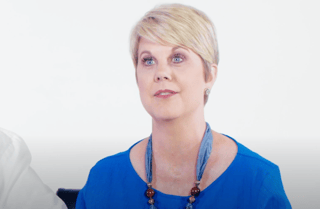 Katie Chappuis Heart Surgery Patient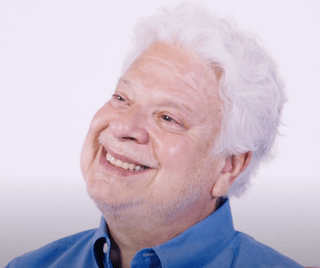 Jeff Lind Congestive Heart Failure Survivor