SGMC Sees Growth Across Physician Network
Unequaled access to quality healthcare is one of South Georgia Medical Center's main priorities, of which the system is making vast headway. Since officially organizing in 2020, SGMC's Physician Network has more than doubled in its number of physicians and tripled in its number of specialties.
According to Jim Zacharias, SGMC Vice President of Network Development, this is a result of enhanced partnerships with outstanding longtime community physicians and recruitment of the very best doctors to join the region.
A physician needs analysis conducted in 2017 showed 28 percent of adults in SGMC's service area did not have a regular physician. This same report showed that the percentage of adults with high blood pressure, high body mass index, and those diagnosed with diabetes in the area eclipsed both the state and national averages.
In response to these findings, SGMC established a robust Physician Network, which has grown to include 11 primary care locations in Lowndes, Berrien and Lanier counties with 18 physicians specializing in Family Medicine or Internal Medicine. According to Zacharias, "More primary care providers means a decreased wait time for new patient appointments, and more availability in general for patients to get appropriate guidance for managing their health and wellness."
Additionally, the network includes more than 40 specialists to ensure patients do not have to leave the region for their care. Zacharias says traveling to receive medical care is expensive and emotionally and physically taxing for patients and their families. By having a vast array of specialists in the area, SGMC offers enhanced collaboration between primary care physicians and specialists, which leads to better outcomes for patients.
Another important part of this equation expected to impact physician access for decades to come is SGMC's partnership with Mercer University School of Medicine to launch an Internal Medicine Residency Program. SGMC is on track to have residents on its campus in July of 2022.
When at capacity in 2024, 24 physicians will be completing their residency training at SGMC at any given time. In addition to inpatient coverage, the residency program will include a continuity clinic. This clinic will serve as a low cost primary care clinic and will be an integral portion of internal medicine training as it allows residents to learn how to manage both common and complicated outpatient conditions and to follow patients over time.
"We are excited to experience this type of growth in the physician recruitment arena. These physicians can choose to go anywhere, and they've chosen SGMC," said SGMC Chief Medical Officer Dr. Brian Dawson. "The culture and energy behind the residency program from current physicians, applicants and staff is invigorating. This is truly a pivotal moment in our history."
For a complete list of providers at SGMC, visit sgmc.org.
Subscribe for updates
Never miss a beat.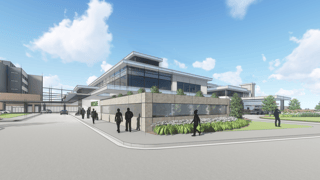 $125 million investment in Women, Infants, and Emergency Services
SGMC Announces Plans for New Tower
South Georgia Medical Center (SGMC) has experienced six decades of growth as a regional health system, including expansion to four hospital facilities, dozens of specialty clinics, and a primary care network with offices in Valdosta, Lakeland, Nashville, Lake Park, and Hahira.
The past two years have been met with challenges, as SGMC and the global healthcare community have managed the continuing COVID-19 crisis.
While COVID-19 brought more than its fair share of difficulties, SGMC found ways to pivot and innovate, sometimes quickly, staying the course on its mission to create a healthcare delivery system of the future.
SGMC is aligning its strategic efforts to continue building an infrastructure beyond bricks and mortar.
"When we talk about infrastructure, there is the facilities part, but also people, programs, and equipment," said Randy Smith, Chief Operating Officer and Chief Nursing Officer. "If we are going to be a referral destination center, we need to incorporate all of these into our planning."
Starting with input from the community, SGMC recently completed an extensive assessment of the healthcare needs in the community and region, which assisted in developing the health system's priorities.
SGMC is moving forward with implementing Phase I of its long-range master facilities plan that includes a $125 million women and infants tower at the main campus.
In designing the facility, Smith said it was important for SGMC to gather input from the community. "There have been several focus groups to try and understand what women in our region need; what programs and services should be offered."
Dr. Alex Culbreth, OBGYN, shared that every aspect of the new center has been designed with the patient in mind.
The women and children of our region deserve the absolute best we have to offer. A lot of time and forethought has been put into developing this state-of-the- art facility to care for our patients.
The project allows SGMC to "continue to lead by providing innovative models of care that meet the growing needs of our community," said Dr. Brian Griner, pediatrician and internal medicine physician.
The project also includes a new emergency department that increases the number of treatment areas from 45 to 56 and has specially designed space for expedited care and trauma services.
According to SGMC Administrative Director of Emergency Services Tina Miller, "The expanded space and strategic design will create efficiencies that enhance throughput, while also improving more privacy and overall better experience."
Providing access to care is the driving force of SGMC's facilities expansion. "As part of the building and development, there has to be a need for capacity," said Dr. Brian Dawson, South Georgia Medical Center Chief Medical Officer. "As our population grows, providing healthcare services for women and children is going to be a necessity."
The first step in a multi-phase project, which is expected to take several years, involves obtaining regulatory approval before a timeline for construction is developed.
A new emergency room at the Berrien County campus is also part of the facilities plan.
"This is still in the early talks and we have an idea conceptually what this might look like," Smith said. "There is also the possibility of state rural healthcare dollars that could help with funding."
"The first step is sending a letter of intent to the state," Smith said. "Then we have to work through the budget process, especially now with the rising construction costs and availability of supplies."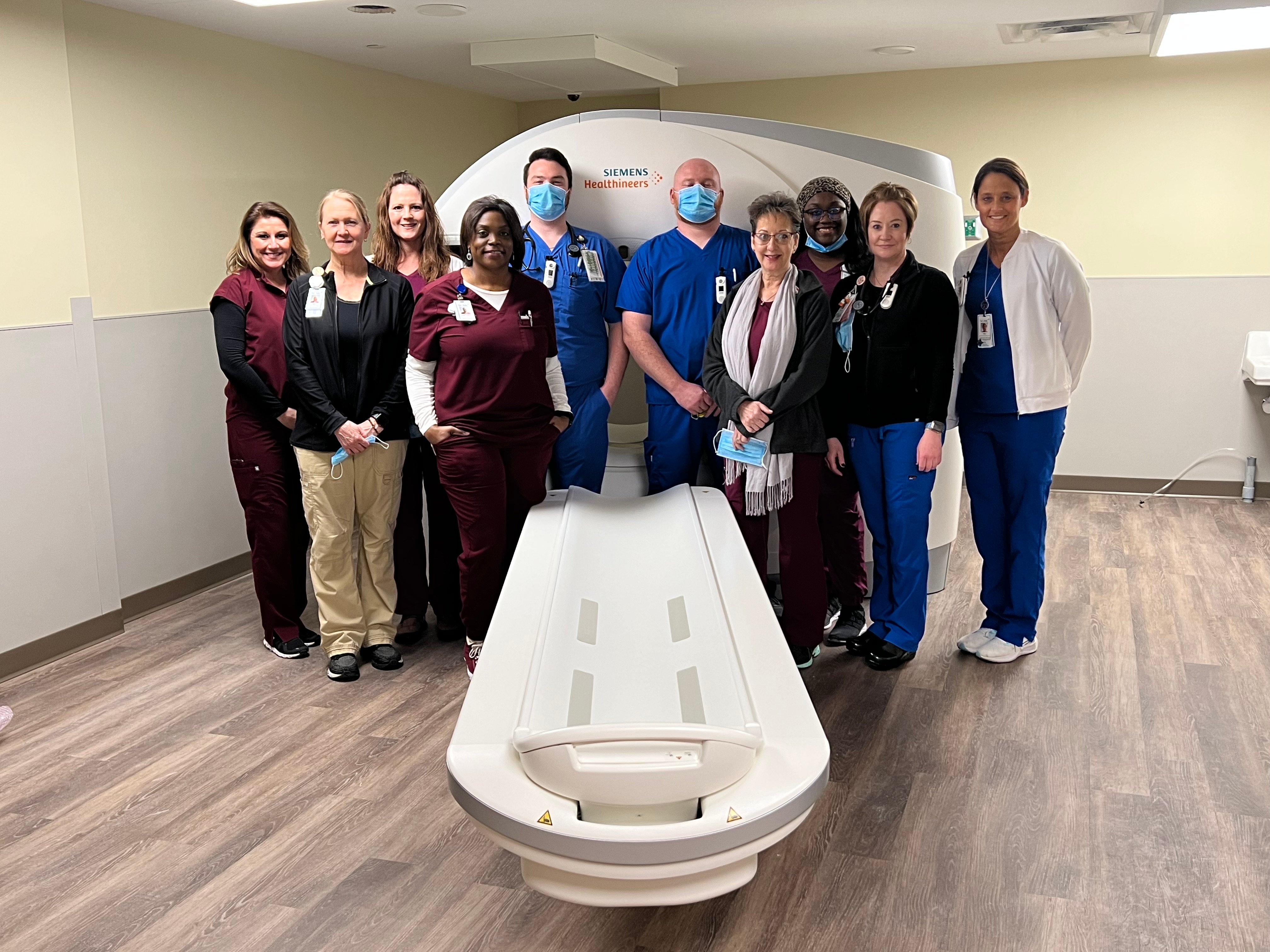 SGMC is also shoring up its internal infrastructure.
This is not an easy task, especially for America's hospitals and health systems that are still facing historic challenges since the start of the pandemic.
In recent years, Georgia has been among the states with the most significant number of rural hospital closures, even before the pandemic.
"Not only has SGMC continued to grow, but we've also been able to recruit new physicians, especially in key specialty areas, and invest in our staff," Smith said. "Throughout the pandemic, our staff members have worked hard, and we continue to invest back in them through increased salaries and paid time off."
Dawson said during the continual COVID surges, "The nurses have been the unsung heroes. They stepped in and did what needed to be done. I don't think I've seen anything like it in my career."
With a solid strategic planning structure in place, SGMC continues to grow, welcoming new physicians and developing its capabilities and services to enrich the people's lives within a 15-county region and beyond.
Despite the pandemic, SGMC has accelerated its Physician Network recruitment initiative, which has doubled the number of hospital physicians and tripled the number of specialists in the past two years.
"Recruiting more physicians and specialists is part of our infrastructure growth," Smith said. "It gets us to our goal of being a regional destination referral center for any type of care that cannot be responsibly provided anyplace else."
Staying the course, Smith said, "What SGMC has been able to do, even during COVID, has been unbelievable. And even more remarkable is the work of our staff in keeping us going."
The American Medical Association (AMA) designated SGMC for its Joy in Medicine Recognition Program, which seeks to improve physician satisfaction and engagement while reducing rates of burnout.
"Physician well being is something we take extremely seriously within our health system," Dawson said. "We put into place a process that checks on various pressure points or stressors, and then see how we can make adjustments so that things run more smoothly."
According to the AMA, burnout rates reached an all-time high throughout COVID-19.
"We added more call rooms, a place where surgeons can go and get some rest, especially if they are working overnight," Dawson said. "Even small things like having food and drinks available after hours. These are the basic hierarchy of needs for daily living."
The expansion also continues within SGMC's programs and service lines focusing on ambulatory surgery and imaging.
"One of the challenges of healthcare for years has been access—whether you're coming to get a CT scan, MRI or have blood drawn, once the screening is done, we have to get the patient back for follow-up," Smith said. "If there is a concern that pops up on screening, we don't want patients having to wait three or four weeks to find out what's going on."
On the imaging side, SGMC recently purchased 3D Hologic Genius™ Mammography™ machines. Considered the best in class for breast imaging, upgrading to 3D mammogram imaging allows the hospital to provide advanced diagnostic abilities for breast imaging needs.
SGMC recently completed a $6 million upgrade of its two linear accelerators. Located in the Pearlman Cancer Center, the versatile linear accelerators are essential for cancer treatment.
Joint replacement, specifically knee and hip, are considered the most commonly performed elective procedures.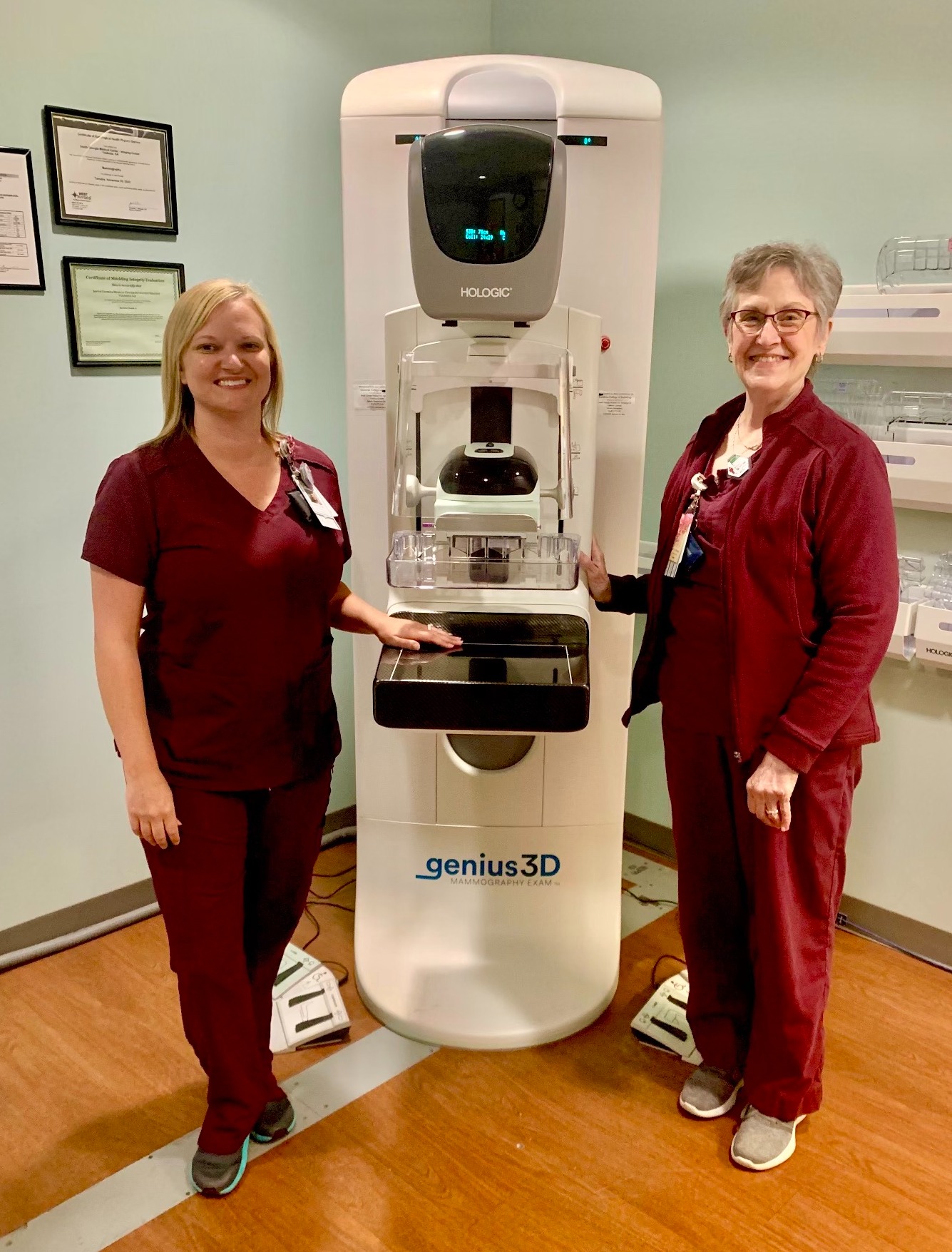 Giving patients an option for joint replacement, SGMC now offers the Zimmer Biomet's Rosa Knee System, which couples robotic technology and industry-leading knee implants to help surgeons personalize procedures for their patients.
Within the hospital's new dedicated orthopedics unit, patients receive a total care experience that begins when they arrive and throughout their recovery period.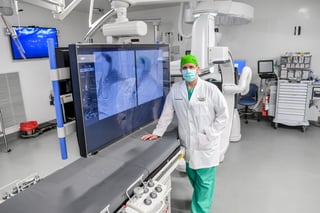 New Minimally Invasive Procedure
Prevents Stroke
In June, South Georgia Medical Center was the first health system in South Georgia to treat carotid artery disease and prevent future strokes using a new procedure called TransCarotid Artery Revascularization (TCAR). TCAR (tee-kahr) is a clinically proven, minimally invasive and safe approach for high surgical risk patients who need carotid artery treatment. The procedure was performed by SGMC vascular surgeon Dr. David Hardy.
Carotid artery disease is a form of atherosclerosis, or a buildup of plaque, in the two main arteries in the neck that supply oxygen-rich blood to the brain. If left untreated, carotid artery disease can often lead to stroke. It is estimated to be the source of stroke in up to one third of all cases, with 427,000 new diagnoses of the disease every year in the U.S. alone.
"TCAR is an important new option in the fight against stroke, and is particularly suited for the large portion of patients we see who are at higher risk of complications from carotid surgery due to age, anatomy, or other medical conditions," said Dr. Hardy. "Because of its low stroke risk and faster patient recovery, TCAR represents the future of carotid repair."
TCAR is unique in that blood flow is temporarily reversed during the procedure so that any small bits of plaque that may break off are diverted away from the brain, preventing a stroke from happening. A stent is then placed inside the artery to stabilize the plaque, minimizing the risk of a future stroke.
Prior to TCAR, the main treatment option for severe carotid artery disease was an open surgical procedure called carotid endarterectomy (CEA). CEA removes plaque from inside the carotid artery to restore normal blood flow to the brain, but the large incision leaves a visible scar the length of the neck and carries risks of surgical complications, including bleeding, infection, heart attack and cranial nerve injuries that can cause issues with swallowing, speaking and sensation in the face.
Dr. Hardy joined SGMC's CardioVascular Institute in January of 2021 from Cleveland Clinic. TCAR is one of many new procedures being offered at SGMC since his arrival. For more information on Dr. Hardy or the heart and vascular program at SGMC, visit sgmc.org.
Subscribe for updates
Be the first to know.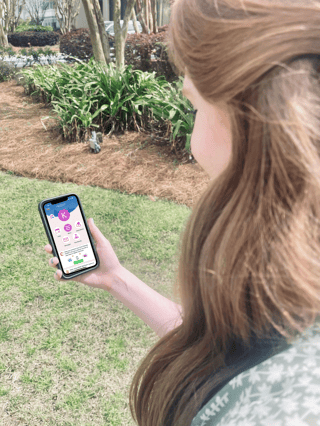 MyChart Empowers Patients
As a patient-centered approach to healthcare management, South Georgia Medical Center's MyChart portal continues to evolve since its inception five years ago.
In April 2016, SGMC began the implementation of MyChart, part of the EPIC electronic health record (EHR) management system that provides patients with personalized and secure online access to portions of their medical records.
Easily accessible via the internet, registered MyChart patients can request medical appointments, view their health summary, access test and lab results, request prescription renewals, communicate electronically with their medical team, and receive trusted health information.
According to Kelly Meinken, Director of SGMC Patient Access, the MyChart feature empowers patients to better manage their healthcare experience. "If a patient is able to see their health care history and test results, they are more likely to become active in managing their health care options," Meinken said. "Not only does it empower the patient, but it also gives the physician more information for better health care management."
In a global society, where quick access to information is expected, MyChart's real-time and secure platform adds value to the patient's health care experience.
Meinken noted that MyChart's fast and convenient access to information is a plus for patients, an issue that became more apparent with COVID-19 testing.
"A negative COVID test means the patient can get back to work, travel, or take their child back to school," said Meinken, who has worked with SGMC's MyChart since its inception. "People want this information quickly, and they can access it within a couple of hours after testing through MyChart."
Creating a strong patient-provider relationship, MyChart allows physicians to easily access their patients' medical information, including allergies, previous medical conditions, and lab and test results.
Through Epic's Care Everywhere program, physicians—using EPIC or another EHR system—have access to a patient's medical records. This benefit is significant for patients seeing a specialist or using an alternative healthcare facility in another town or state.
"Patients control their login and password and can choose to give shared proxy access to a family member enabling them to gain access to their medical records," Meinken said. "This can be helpful if you are caring for an aging parent."
According to Epic, the Care Everywhere network has more than 250 million EHRs and is used worldwide at medical centers, community hospitals, independent medical practices, hospice, and skilled nursing facilities.
Meinken estimates 60% of SGMC's patient population has a MyChart account.
"During COVID, we were registering about 600 people a day on the system," she said. "It's the fastest way for them to get test results and so much more."
SGMC patients choosing to use the MyChart portal can request an activation code during a health care visit or by calling their primary care clinic.
The code enables the patient to log in and create a username and password. In addition to the website, patients can download the MyChart App from the Google Play Store or Apple App Store to use on their tablet or smartphone.
Giving patients another option to manage their health care experience, SGMC recently added self-service kiosks at various locations, including the emergency room, Berrien and Lanier campuses, Urgent Care, and Hahira Family Medicine.
"This is another step forward for the patient to be empowered in the healthcare experience," Meinken said. "This is an additional option for patients that either would prefer to check-in on their own, independently review their demographic information, and have a sense of personal control in their health care experience."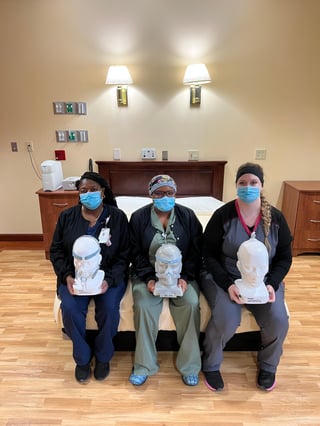 Sleep Center
Changing Lives One Study At A Time
Do you find yourself having difficulty falling to sleep, waking up throughout the night, or struggling to stay awake during the day? If yes, you may be one of 70 million Americans suffering from a chronic sleep disorder.
"We basically spend about one-third of our lives sleeping," said Lena Shelby, Manager of the South Georgia Medical Center Sleep Center. "If the quality or quantity of our sleep is diminished, it can negatively affect our health."
Shelby explained that sleep breathing disorders can develop over time and increase the risk of heart disease, stroke, or diabetes. "In the short term, it can cause excessive daytime sleepiness, which can lead to vehicle accidents or depression."
The lack of sleep is also associated with injuries, chronic diseases, mental illness, poor quality of life, increased health care costs, and reduced work productivity.
According to the Centers for Disease Control and Prevention, adults (18 to 60 years old) need at least seven hours of sleep each night to promote optimal health and well-being.
Located at the Smith Northview campus, the SGMC Sleep Center, which opened June 2021, features nine private bedrooms and bathrooms in a comfortable setting. The rooms are designed to accommodate pediatrics, adults, bariatric, and elderly patients, and include sleep monitoring equipment, Continuous Positive Airway Pressure (CPAP) machines, and nature sound devices.
"Our highly trained sleep techs will make the process an easy one, and they will be there for you throughout the night," Shelby said. "Also, in some special circumstances, the sleep study can be done in the comfort of your home."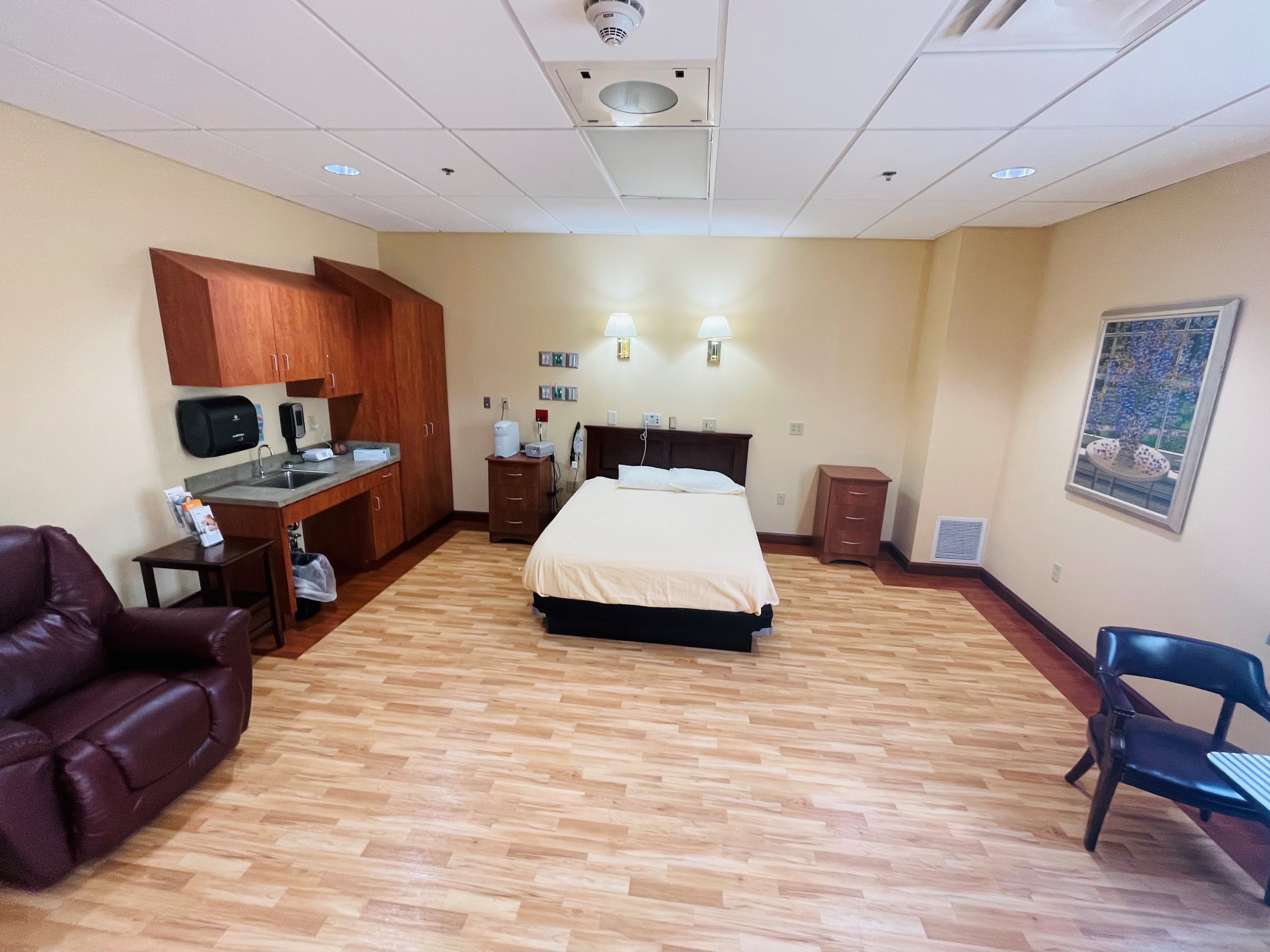 With a physician's referral, patients at the SGMC Sleep Center are given a medical test in a safe and comfortable environment.
"After some paperwork is completed, we will place a few noninvasive wires and sensors on them to record their breathing, heart rate, and oxygen level," said Shelby, who has more than 7 years of experience associated with sleep medicine. "Patients will then lie down in their large full-size beds, get comfortable and go to sleep. In the mornings, patients can take a shower and go to work or go straight home if they like."
Once the sleep study is completed, Mahmood S. Eisa, MD, SGMC's board-certified sleep physician, reviews and evaluates the study. The results are then sent to the patient's referring physician for treatment.
"It is truly an easy outpatient procedure that can lead to having more energy, being healthier, and feeling better," Shelby said.
An estimated one in three Americans have a sleep disorder, like sleep apnea; however, about 95% go undiagnosed.
In a National Sleep Foundation poll, only half the people surveyed said they would discuss sleep problems with their physician.
With approximately eight million Americans wearing CPAP breathing machines, there is a growing awareness about the harmful impact of sleeping disorders.
"Today, almost everyone knows someone who wears or might need to wear a CPAP breathing machine," Shelby said. "More people understand every day, but we in the sleep field need to continue to spread the word about the benefits of testing, diagnosing, and treating sleep disorders."
Possible signs and symptoms of sleep disorders include: chronic and loud snoring, excessive daytime fatigue, irregular sleep and wake cycles, and difficulty falling asleep. Other signs and symptoms might include morning headaches, gasping or choking during sleep, jerking or crawling sensations in legs and limbs, difficulty concentrating during the day, moodiness, or being easily irritated.
Accredited by the American Commission for Health Care, the SGMC Sleep Clinic accepts most insurances, including Tricare, Medicare, and Medicaid.
Evolving to Meet Health Needs of Region
Wound Care & Hyperbarics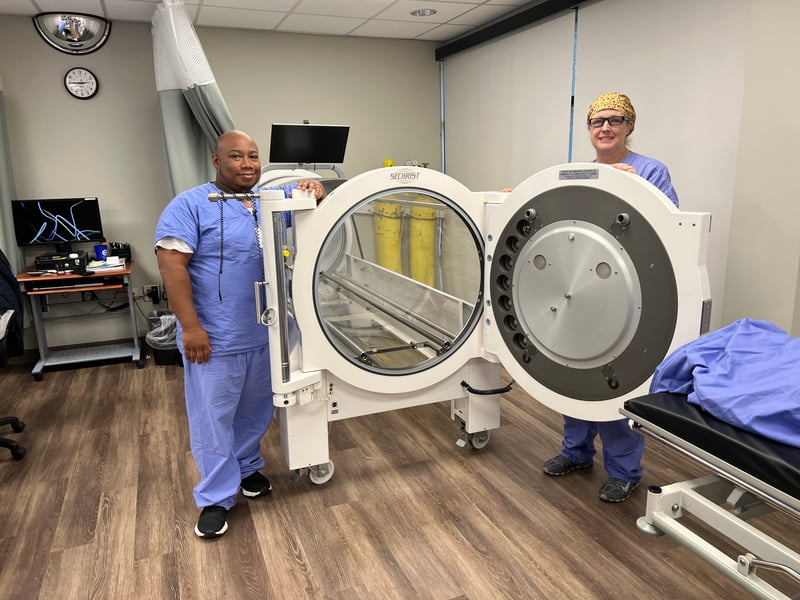 In June, South Georgia Medical Center held a ribbon cutting ceremony with the Valdosta-Lowndes Chamber of Commerce to celebrate its new partnership with Healogics and the subsequent enhancement of SGMC Wound Care and Hyperbaric Center.
SGMC partnered with Healogics, the nation's leading provider of advanced, chronic wound care services to enhance the treatment options available for people living with chronic, non-healing wounds.
It is estimated that chronic wounds affect 6.7 million people in the U.S. and that number is rising, fueled by an aging population and increasing rates of conditions such as diabetes, obesity and the late effects of radiation therapy. If left untreated, chronic wounds can lead to diminished quality of life and possibly amputation of the affected limb.
In its first six months, SGMC Wound Care and Hyperbaric Center had more than 2,500 wound care encounters, 350 Hyperbaric Oxygen Therapy (HBOT) treatments and 550 new patients.
Part of the new advanced therapy includes HBOT, which speeds up healing of carbon monoxide poisoning, gangrene, stubborn wounds, and infections in which tissues are starved for oxygen. HBOT is administered via one of two hyperbaric chambers available at the center. The chambers allow patients to breathe in pure oxygen in air pressure levels 1.5 to 3 times higher than average, filling the blood with enough oxygen to repair tissues. Patients who are not responding to traditional treatments or experiencing radiation wounds from cancer treatments, traumatic or surgical injuries, and carbon monoxide poisoning may qualify for HBOT.
SGMC's Wound Care and Hyperbaric Center has a team of experienced wound care physicians and certified wound care nurses that specialize in treating chronic wounds that have resisted healing by traditional methods. They offer the best care and treatments possible to all patients.
Don Luke, Administrative Director of Ambulatory Services, states, "We are excited to partner with the providers in our community for the treatment of their patients' chronic non-healing wounds. As we continue to grow in recognition as the premier center for the healing of chronic non-healing wounds, we can help those who have suffered for too long get back to enjoying life."
SGMC Wound Care and Hyperbarics is located at 2330 N. Ashley Street in Valdosta. Healogics is headquartered in Jacksonville, Florida, and has a nationwide network of over 600 Wound Care Centers®.
SGMC Moves Toward
Level III Trauma Center Designation
Treating more than 80,000 patients a year, South Georgia Medical Center operates one of the busiest emergency rooms in the region. Focused on increasing patient accessibility, SGMC is working toward designation as a Level III trauma center.
Located within the hospital's Emergency Department, the trauma center handles life threatening and critical injuries like gunshot or stab wounds, severe car crashes, blunt trauma, and brain injuries.
The Georgia Department of Health designates trauma center levels from one to four based on available resources and the number of patients admitted yearly. Level I trauma centers are part of teaching and research hospitals and have a large volume of trauma patients. Following similar criteria, trauma centers throughout the U.S. can also apply for accreditation from the American College of Surgeons (ACS).
"While we are working toward the state guidelines, we are also following ACS accreditation standards," Dr. Jared Sanders, SGMC general surgeon and trauma medical director. "They are similar; however, not all trauma centers are ACS accredited. Our ultimate goal is to be accredited by ACS."
As a Level III trauma center, SGMC will demonstrate its ability and resources to provide prompt assessment, resuscitation, surgery, intensive care, and stabilization of injured patients and emergency operations.
"We handle many of the same types of cases as a Level I trauma center, but not at the same volume," said Sanders.
"How we determine the level of a trauma is based on the mechanism, basically how it happened, the severity of the injury, and a patient's clinical status."
Trauma injuries represent the leading cause of death for people under the age of 44 and the fourth leading cause of death for all age groups, especially people with disabilities.
"Trauma is not dealt with in hours but seconds," said Sanders. "If we can improve a patient's arrival time or how quickly they receive blood by even 30 seconds or a minute, that can make a difference."
Moving toward Level III trauma designation, SGMC has expanded its team of board-certified emergency physicians, trauma surgeons, medical specialists, and certified emergency and trauma nurses.
"We continue to add more resources and specialists," Sanders said. "Our focus is on building more efficiencies within the trauma center."
A Level III trauma center in South Georgia will provide lifesaving care within rural communities and closer to the patient's home.
"Keeping more of our patients here, near their homes, means less stress and anxiety for the patient and their family," Sanders said. "We want to keep the patient where they live and have resources already in place. This makes facilitating the discharge easier for home health services, physical therapy, wound care, and all the services we have available here."
While SGMC reviews and reinforces its trauma processes and protocols, it treats approximately 120 trauma patients per month. "We have a small number of trauma patients that are transferred out," said SGMC Trauma Program Manager Emily Brown. "There are some specialized injuries, like complex pelvic fractures, pediatrics, and burns that require patients to be transferred to a Level I facility."
Throughout the extensive and rigorous designation process, SGMC has made substantial progress, including collecting a massive amount of patient information.
"Data has to be collected for at least 18 months," Brown said. "We started in March [2021], and the data includes response time, number of trauma cases, transfers, and hospital admissions."
More than 28 data points are collected, representing the moment emergency medical services (EMS) respond and until patients are discharged from the hospital or transferred to another medical facility.
"All of this information allows us to track the number of patients and their outcomes," Sanders said. "It's helping us update our procedures and algorithm of care."
The Level III designation also requires the hospital to have a trauma performance plan, transfer agreement for patients requiring more comprehensive care at a Level I or Level II trauma center, ongoing nursing and EMS training, and a community outreach program to prevent trauma related injuries.
Trauma activation routinely starts when EMS has a patient enroute to the hospital.
"We are often the frontline and first responders providing lifesaving care," said Ronda Vanek, Interim Director of EMS. "It's our job to communicate to the medical staff what's happening with the patients, and then handing them off is a critical step in the process."
A trauma activation involves a highly specialized team of physicians, surgeons, nurses, and respiratory and laboratory technicians who are mobilized within minutes.
"The EMS is instrumental in this; they call ahead to the emergency room to make sure everything is prepared for the patient's arrival," said Emergency Department Director Tina Miller. "If it's a trauma patient, we have to activate the trauma team and procedures immediately."
Level III designation also includes community education focused on injury prevention.
"We will offer information to the community about ways to prevent injuries like falls, especially for the elderly," Miller said. "For example, how to keep their homes safe, such as not having loose rugs. We will even provide information for families on having the appropriate car seats for children to keep them as safe as possible in the event of an accident."
Once SGMC's application for designation as a Level III trauma center is submitted, representatives from the Georgia Department of Health's Office of Emergency Medical Services and Trauma will conduct a site visit.
Addressing the Mental Health Needs of the Elderly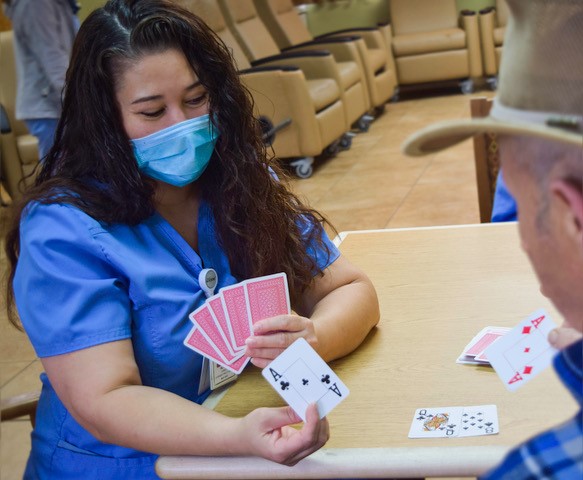 According to the American Association of Geriatric Psychiatry, it is estimated that 20% of people age 55 years or older experience some type of mental health concern. The most common conditions include anxiety, severe cognitive impairment, and mood disorders (such as depression or bipolar disorder).
SGMC's Dogwood Senior Health Center, led by Medical Director Dr. Joe Morgan, psychiatrist, exists to serve that 20 percent. According to Dr. Morgan, it's more important than ever that we stay connected to our elderly population and ensure they seek appropriate help if needed.
Family members may notice a change in a person's behavior, or a concerning attitude or demeanor. Common disorders in late-life patients include dementia, depression, anxiety, alcohol abuse, substance abuse, and sleep disorders.
"It's important to understand that these issues are not a normal part of the aging process," says Dr. Morgan. "What makes these disorders especially concerning is that they can also adversely affect the course and treatment of other chronic diseases."
Dogwood offers free confidential assessments to determine if you or your family member might qualify. The center features a team of medical professionals that includes a psychiatrist, family practitioner, social worker and mental health nurses who design individualized treatment for each patient.
"Treatment may include therapy, coping and life training skills, and/ or medication management and education," said Dr. Morgan.
The center encourages family involvement and invites loved ones to attend conferences that allow the family, patient, and staff the opportunity to discuss a patient's progress.
"The good news is that 80% of cases are treatable conditions," shared Dr. Morgan.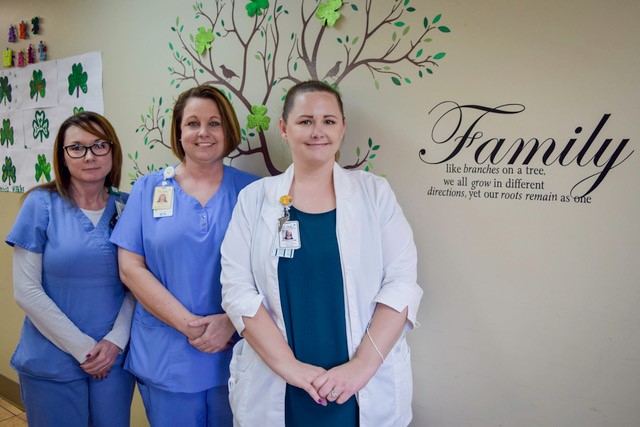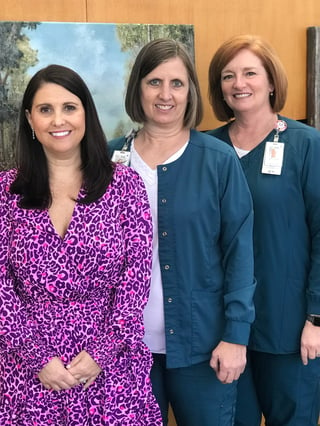 Enhancing Care Through Clinical Trials
A regional leader in providing advanced oncology treatment, the Pearlman Cancer Center has a team of fellowship-trained pathologists, surgeons, hematologists, medical oncologists, and radiation oncologists.
Located at South Georgia Medical Center's main campus, the Pearlman Cancer Center's physicians and medical personnel are actively engaged in cancer research.
Essential in the battle against cancer, research trials and studies develop safe and effective methods to prevent, detect, diagnose, treat, and ultimately cure cancer. In addition, clinical trials continue to improve survival rates, provide a better understanding of cancer progression, and improve the effectiveness of treatments.
According to the National Cancer Institute, roughly 1.9 million Americans are diagnosed with cancer each year. Lung and bronchus, colorectal, pancreatic, and breast cancers are responsible for nearly 50% of cancer deaths.
Participation in cancer clinical trials provides patients with access to the latest and often most promising cancer treatment and medicine, as well as close monitoring of care. However, there is often limited access to cancer trials for patients living in rural communities, primarily due to lengthy travel and associated expenses like lodging and meals.
"When a person participates in a clinical trial away from home, there is an expectation from the hospital that they come for lab work, scans, infusions, and all follow-up appointments," said Julie Thomas, research coordinator at the Pearlman Cancer Center. "This can be difficult for a person who is working or someone with limited financial resources."
Offering "close to home" options, Pearlman's oncology patients have opportunities to participate in a mix of cooperative group studies sponsored through the National Cancer Institute (NCI) Community Oncology Research Program (NCORP), the Georgia Center for Oncology Research and Education (CORE), and pharmaceutical companies.
"We maintain a mix of phase two and phase three interventional trials, register studies, and biorepository projects for our medical oncology patients," Thomas said. "All Pearlman Cancer Center medical oncology patients are screened at the time of consult and time of progression as well as at the request of the physician or patient for available clinical trials."
Providing patients with unequaled access to cancer care, Pearlman's cancer studies primarily focus on breast cancer, solid tumors, and non-small cell lung cancer (NSCLC), representing Pearlman's largest cancer population.
According to the American Cancer Society, lung cancer is the second most common cancer in men and women (not counting skin cancer), with about 84% diagnosed as NSCLC.
Utilizing both immunotherapy and precision medicine advances in cancer care, Pearlman currently has multiple NSCLC trials, including Insigna, Lungmap, Alchemist, and Biodesix.
A broad term, immunotherapy refers to using a person's immune system to fight diseases, a method that has treated cancer for more than 20 years.
Insigna is a first line immunotherapy used for induction/maintenance or post-progression in advanced NSCLC.
"Our physicians are excited about this one," Thomas said. "This can be used in conjunction with chemotherapy and have an impact on patients with stage four non-small cell lung cancer."
Through precision medicine, the molecular environment and genetic code of tumors are examined to identify abnormalities that can be eliminated or altered by a drug.
The Pearlman Cancer Center has opened several trials through the NCI's Precision Medicine Initiative that offers patients with advanced NSCLC an opportunity to benefit from this innovative strategy, including Lung Cancer Master Protocol or Lung-map.
"Lung-map has several sub-studies underneath," Thomas said. "The premise behind Lung-map is for stage four non-cell small lung cancer patients."
The Alchemist study examines the usefulness of drugs that target two specific abnormalities in early-stage lung cancer that have been surgically removed.
"If caught in time, the surgeon can remove the cancer to prevent a reoccurrence," Thomas said.
Identified as a pharmaceutical trial, Biodesix observes how physicians use VeriStrat blood tests to guide treatment for NSCLC patients.
"This trial is open to all eligible non-small cell lung cancer patients at any stage of their illness," Thomas said. "In addition, it offers a GeneStrat NGS [next-generation sequencing] test, which is a genomic test that will sequence 52 genes within a 72-hour turnaround time at no out-of-pocket cost to the patient. This is considered a huge benefit to our patients."
SGMC is expanding clinical studies beyond oncology as Dr. David Hardy, a vascular surgeon with SGMC's Cardiovascular Institute, is enrolling people with peripheral arterial disease (PAD) in the ELEGANCE patient registry.
Sponsored by Boston Scientific, the post-market study is gathering real world clinical evidence to assess the long-term outcomes of patients after being treated with the Ranger drug coated balloon or the Eluvia drug eluting stent.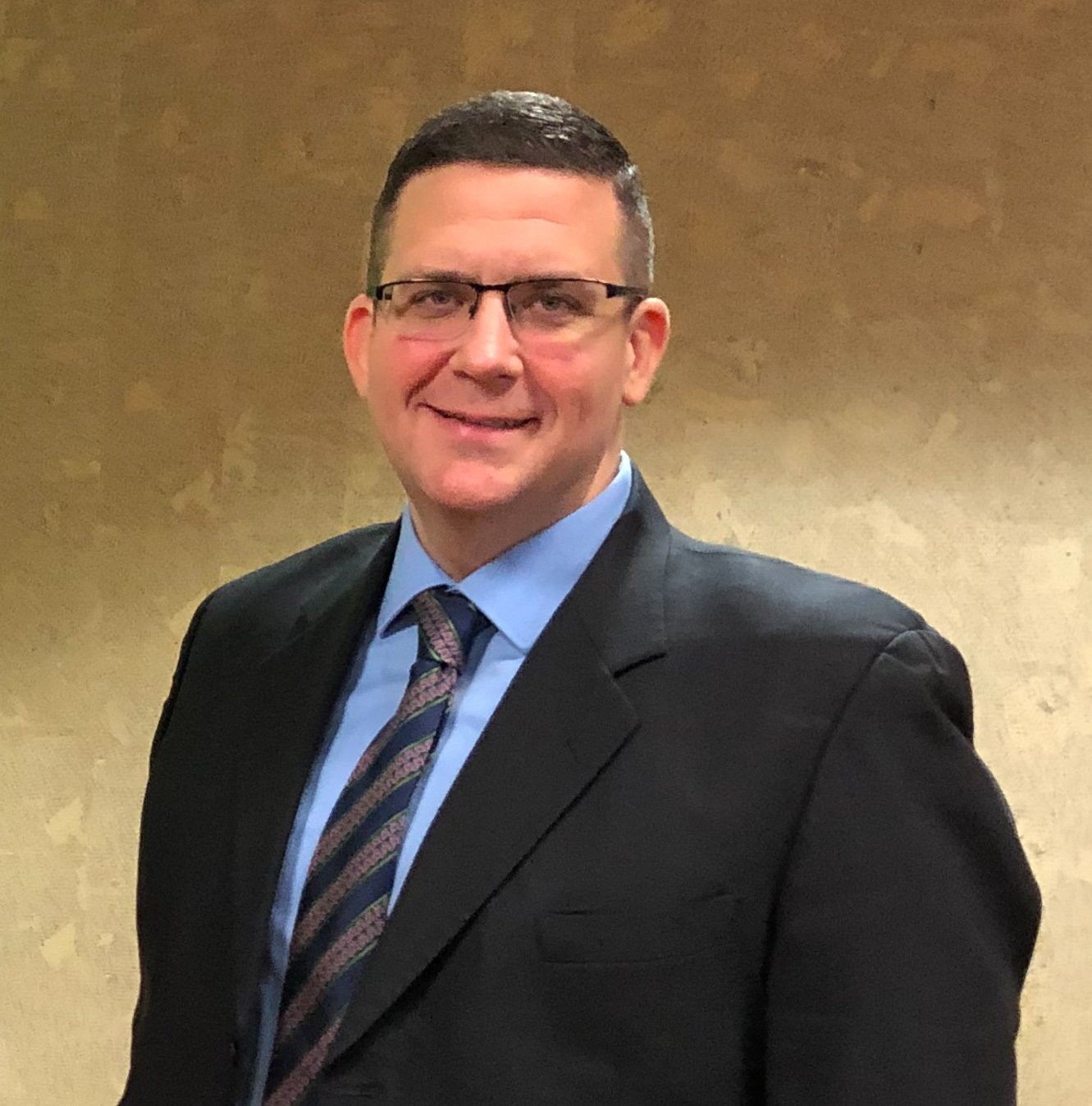 An estimated 5,000 people are expected to participate in the global study.
Stents and balloons are standard care practices for PAD, a common circulatory problem that affects about 200 million patients worldwide. Impacting both men and women in the legs or lower extremities, PAD is the narrowing or blockage of the vessels that carry blood from the heart to the legs.
According to Boston Scientific, for men and women over the age of 60, approximately 27% of African Americans are expected to have PAD, compared to 11% of Caucasians and 11% of Hispanics.
"We have limited real-world data on minorities and women, who encompass a significant proportion of vascular disease," said Hardy, who joined the SGMC medical staff in January 2021. "The study will include a real-world sample of all races and genders to help us better care for all patients."
Dive Deeper into the SGMC Annual Report