Unsurpassed Patient Experience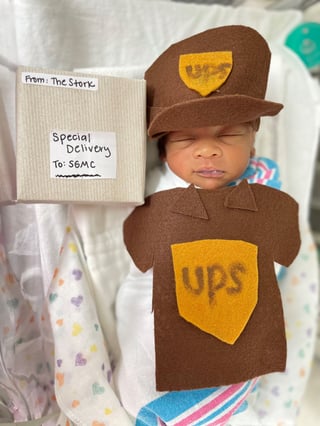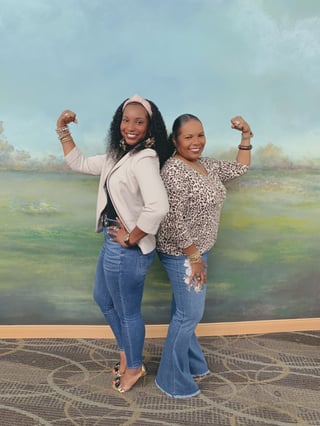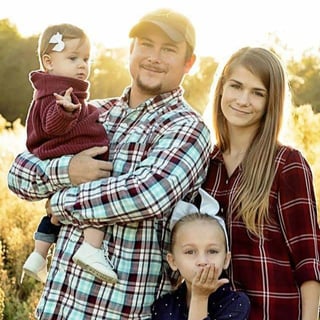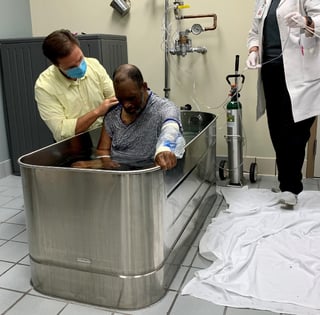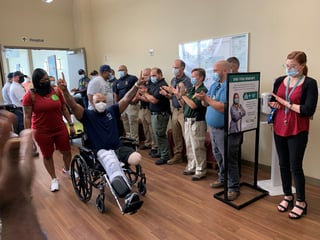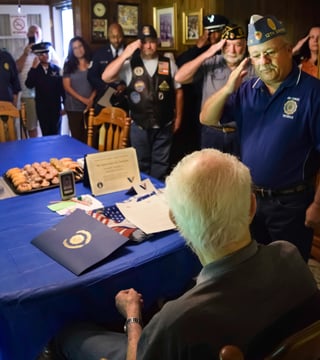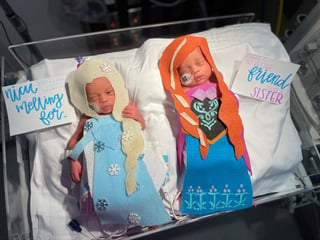 NICU Creates Special Experience for Halloween Babies
When SGMC Neonatal Intensive Care Unit (NICU) nurse Meredith Gray saw pictures of NICU babies in Halloween costumes online she knew she had to re-create this experience for her tiny patients as well. "I love to craft and since our babies' parents couldn't have them at home for their first Halloween, I wanted them to at least have photos and memories for years to come," she said.
Meredith began planning the costumes, finding the perfect colors and items for each one. She said the entire endeavor was memorable and fun. "Being a NICU nurse is so special. It's one of the best jobs there is. While it's not always easy, it is always rewarding."
She says sometimes families are unable to take their baby home for weeks which can be emotionally challenging. "If there is something we can do to make this time easier on the parents, we will absolutely do it!"
And as for the parents of these Halloween babies, they were thrilled to see their little ones dressed up and thankful to be included in the special occasion. "I like to think it helped create a sense of normalcy while they awaited their little one's arrival home," said Meredith.
SGMC has the region's only Level IIB NICU and 24/7 neonatal coverage. Additionally, AngelEye Health video technology allows parents and family members to view their baby and communicate with staff anytime using a mobile app.
For more information on SGMC's labor and delivery services, visit sgmc.org.
Subscribe for updates
Never miss a beat.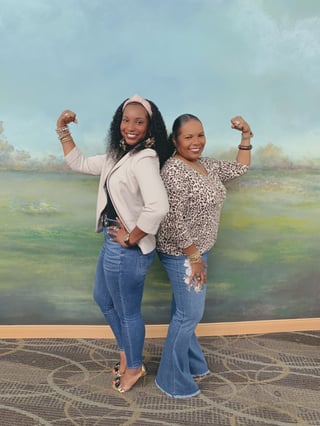 Mother and Daughter Battle Breast Cancer, Together
Mother and daughter, Elsie and Samantha Napier, were living a normal life back in the summer of 2019. Samantha, a licensed social worker serving families and children at Valdosta City Schools, and Elsie a Family Nurse Practitioner and part-time volunteer Chaplain, had no idea that their lives would change in the span of a few days that August.  
One day, Samantha noticed a lump in her breast and quickly called her mother to get her medical opinion. Elsie came over to the house a few days later to check it out. After noticing that it was a significant size, Elsie insisted Samantha call the doctor the following day to have an exam.   
After the exam, Samantha decided to have a lumpectomy and was told the mass was likely benign due to her young age. She received her results on a Sunday and had a scheduled follow-up the next day.   
"I was scheduled to see my doctor that Monday, but I chose to read my report the night before. As I read the report, not exactly understanding it all, I identified the word 'cancer'."
Samantha immediately called her mom and sent the report to her. "My mom tried to be calm for me and encouraged me to wait until we spoke to the doctor the next day in hopes that there was an error in the report." 
After hanging up the phone, her mother cried out to God with agony as she knew her child's life was about to change forever.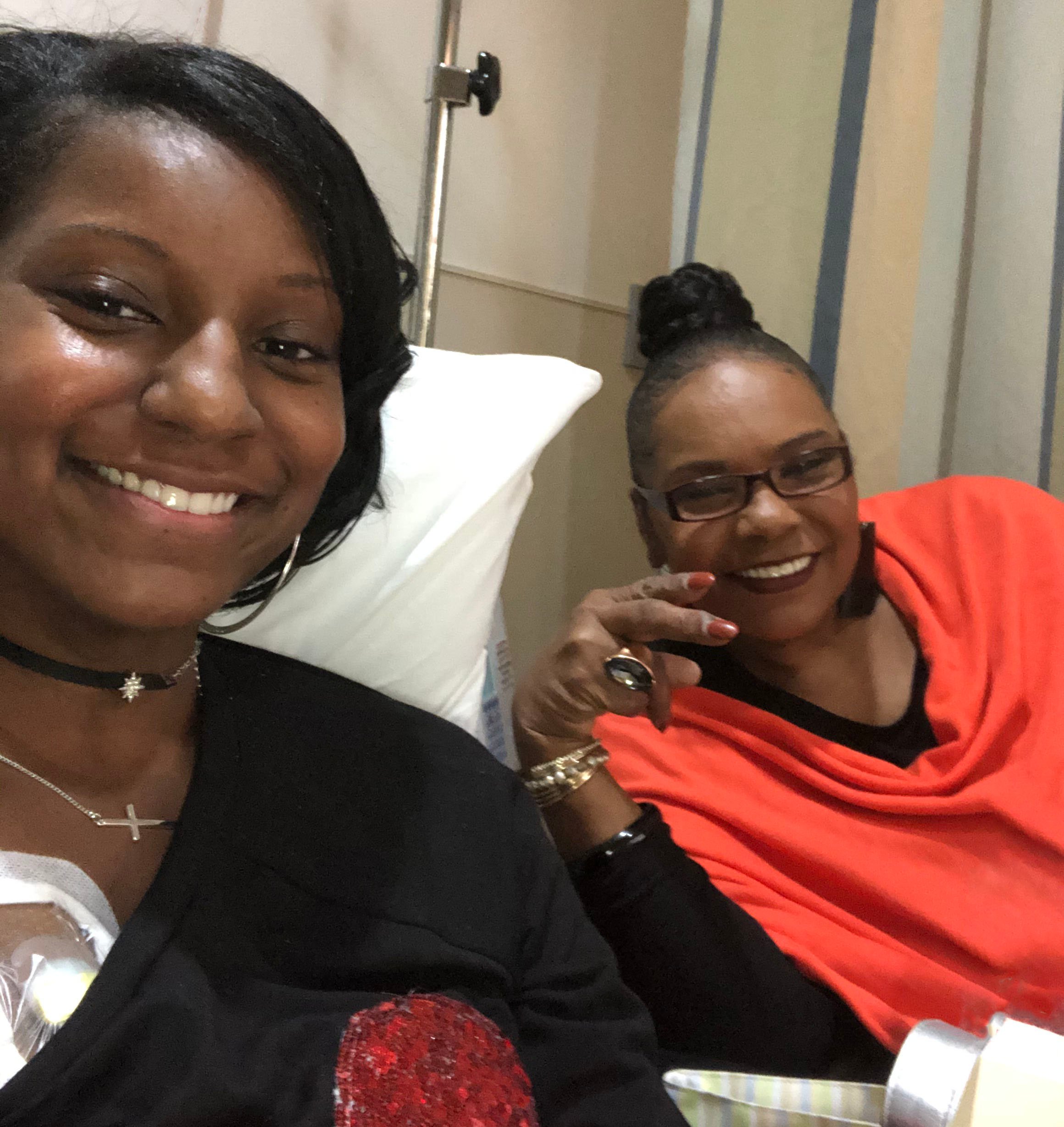 The pair went to the scheduled appointment and it was confirmed; Samantha, at age 32, had stage 3 Invasive Ductal In Situ Triple Negative Breast Cancer. 
Upon receiving the confirmation, Samantha was shocked. Her family had no known first-degree relatives diagnosed with breast cancer. She remembers holding back her tears, as she did not want her mom to be in distress. "Somehow, we would weather this storm," said Samantha.  
Samantha wasn't worried about her life but for her family. "I was more concerned about my family, my brother, my dad. I did not want them to worry. But I must admit, within my heart I asked God, 'Lord please do not let me die.'" 
Samantha saw her life flash before her eyes. She wondered what would happen to all of the future dreams she had for a husband and the children they would have.  
Samantha saw the Oncologist the next day and her breast cancer journey began.  
Even though Samantha was the person diagnosed, Elsie felt every bit of pain for her child.   
"As a mother at the time of my child's diagnosis, there were times I literally could not breathe. I was overwhelmed by fear of the unknown. She was a beautiful young woman, so gifted and loving towards others, I wanted her to live and be all she had dreamed," explained Elsie.   
Due to Samantha's age, her journey moved quickly. Her treatment consisted of four surgeries including reconstruction, 8 rounds of chemotherapy and 33 rounds of radiation.  
Samantha received her chemotherapy and radiation at South Georgia Medical Center's Pearlman Cancer Center.  
"The treatment I received was truly a blessing because I had worked alongside some of the staff during my earlier employment there. Some staff were even former classmates," she said.  
"They were all truly angels; at every encounter, from greeting my mother and me at the door, assisting with labs and appointments, accommodating my work schedule for follow-up appointments as well as providing encouraging words during my care," said Samantha.  
Samantha explained that chemotherapy was the most challenging treatment for her, as she lost her hair, her body changed, she felt fatigued and the hours of treatment at times seemed unbearable. Being able to work helped Samantha try to maintain the life she was used to pre-diagnosis.  
Throughout her journey, Samantha shared that her faith in God and her family kept her strong.  
"My mom had always taught my brother and me to just ask and believe, God will answer, and He did. My mother never missed a beat in attending appointments, my dad supported in running errands; they took care of me at their home after surgeries for weeks and even months as needed. They spent nights with me at my home after chemo treatments helping me to have normalcy in my own space. They just tried their best to make sure I was all right. They are truly my anchor. My brother's courageous spirit and love kept me focused; even though he is much younger than I, he has always been protective of me." 
She also attributes her strength to other cancer survivors. "They shared their journeys with me, answered my questions and calmed my fears by their testimonies. They were priceless."  
Two years later Samantha has completed all radiation appointments and has only one more surgery and a reconstruction remaining. 
"I still have moments where I get anxious when I return to the Cancer Center for appointments or am awaiting lab results. I have moments where I am overly conscious about self-inspection of my breast and chest areas. During these times, I reassure myself that God is with me, and He is for me; so, I refocus! I have learned so much about myself during this journey." 
Unfortunately, the journey was far from over. On August 21, 2021, almost two years to the date of Samantha's diagnosis, her mother Elsie received the same devastating news, that she too had breast cancer.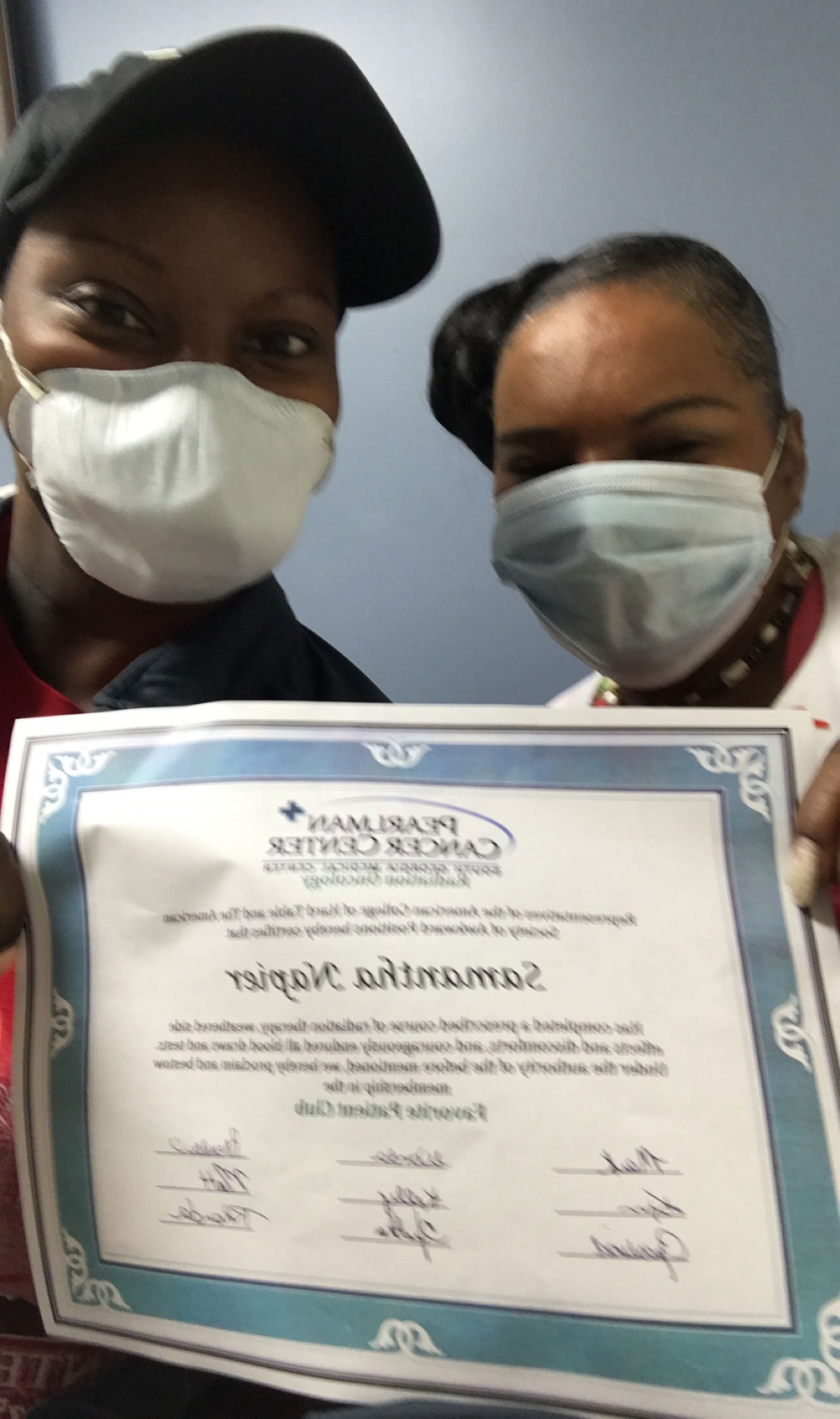 "When I first found out my mother was diagnosed with breast cancer, I felt like I was being diagnosed all over again. I was like 'Lord we are almost done with my process; two years later God?' My mother is my world, and I could not imagine her experiencing what I did."  
Elsie had been with Samantha at every appointment, treatment, and every step of the way through her cancer battle, and now the roles had reversed.  
"I try to keep my feelings and thoughts to myself and focus on giving my mother the support and love she needs. I am reminded 'His grace is sufficient' because He did it before and He will truly do it again. I know my mother is a prayer warrior with strong faith," shared Samantha. 
"Even though I know God is in control of what is now transpiring in my life, I must say at the immediate time of my initial diagnosis, I needed a moment to wrap my head around it all. It had just been two years almost to the date that we received the news of my then 32-year-old beautiful daughter's diagnosis. It felt like dé·jà vu or a bad joke," said Elsie.  
Even through the diagnosis, Elsie still maintained immense faith and is grateful for going to her annual mammography appointment where the mass was able to be detected.  
"Today I thank the Holy Spirit for urging me to have the 3D Mammogram. I had opted in 2020 to do a regular mammogram. My doctor told me, if I had chosen to do the regular mammogram that my mass may not have been detected as early. Early detection is key to a more positive outcome and I am so thankful," said Elsie.  
Having to go through her own cancer journey, Elsie is constantly reminded of her daughter's battle. "All I can see and feel is what my daughter must have felt. These thoughts and feelings make me cry because of the loneliness she must have sometimes felt, but I rejoiced in the strength she exemplified."   
Elsie can now truly understand what her daughter went through. "I never saw my daughter breakdown, cry, or even become angry. I know she was being strong for me and now I feel I must be strong for her." 
Samantha shared that through a support system of family, church, friends, and her father who is her silent hero, they will both be able to walk through this journey again.    
For those recently diagnosed with breast cancer Samantha wants them to know that they are not alone.  
"Yes, there will be days you are overwhelmed with the thoughts of it all, challenged not to lose hope, tired, and fearful, but you cannot stay in that place, just look up and out for strength. God truly has more in store for you.  Remember your journey is your journey. Share what you want to share when you are ready! Lastly don't be afraid to ask for help, people who love you and others that just know you from your story want to be a blessing to you if you will only allow them to be." 
Samantha plans to be with her mother through her journey just as her mother was there for her.   
Elsie explained, "The caring hands, smiles, and care by SGMC's Cancer Center staff, in my experience, is a light God sends to remind us He knows, He sees, and He cares. Your light has enabled my daughter and me to fight Cancer and win! This is our proclamation!" 
In October, Elsie began oral treatments of hormone suppressants and will have to continue it for the next 10 years. She received her partial mastectomy in September and says all is progressing well.
"I have continued pastoring my church at TEACH Outreach Ministries fulltime, as well as working as a Family Nurse Practitioner 2 days a week while completing my treatments.  I am truly blessed and thankful to God for His grace and tender mercies. I have found the radiology staff just as warm and caring as the staff that provides chemotherapy," explained Elsie.
An Unlikely Gift
Employee Donates Kidney to Coworker's Spouse
In 2017, Timothy Daugherty began having sudden attacks of pain in his feet. The pain was persistent and after a few months Tim decided it was time to see a doctor. A blood test was administered and when the results came back he was diagnosed with stage 3, focal segmental glomerulosclerosis (FSGS), kidney disease.
FSGS occurs when the kidneys develop scar tissue that begins to impact the filters within the kidneys. When these filters do not function properly, impurities are not removed from the blood and protein begins to enter the urine. There are several treatments options, but the more severe cases require a kidney transplant.
"I was shocked when they told me I would need a kidney transplant. It felt like a nightmare," said Tim.
At only 28 years old, Tim had a wife, Stevie, and together they had two small daughters Teagan and Hayden.
"I just tried to stay positive for my family. I didn't want them to know how it really made me feel," shared Tim. "Not a lot scared me, but this did."
Desperate to find a donor, Tim shared his story across social media and on local billboards. However, it was his wife, a surgical technician at South Georgia Medical Center, who would come home with news about her co-worker that would change his life forever.
When Rebecca (Becky) Smith, a fellow surgical technician at SGMC and Health Services Management Technician at the 476th Aerospace Medical Flight at Moody Air Force Base, learned about her friend Stevie's husband and his condition, she wanted to help.
"In April of 2020, I made the choice to get tested to see if I could be a kidney donor. I was already a blood match and after multiple tests, it was determined I was a full match for Tim," explained Becky.
Tim stayed positive and had faith that something good was going to come soon. About a month after Becky got tested, Tim received a call from Emory hospital notifying him that Becky was a complete match.
Tim exclaimed, "I felt like a weight had been lifted off of me. I couldn't believe it. This woman didn't know me from Adam and was about to donate her kidney to me."
Initially, Becky had some concerns regarding her ability to continue her career in the Air Force and the possibility of her own remaining kidney failing in the future. But she chose to move forward in the donation process despite the unknown.
On March 5, 2021, nearly five years after his diagnosis, Tim and Becky underwent the surgery for the kidney transplant.
The physician and team at Emory checked on the two patients every few hours to ensure they were recovering well after the procedure. The surgery was a success and all of Tim's levels were perfect.
Tim was beyond grateful, stating, "Becky was a blessing sent from God. She will never know how much my family and I appreciate her for going through what she did."
"The truth is, it didn't really hit me that I was saving a life until I saw Tim after the surgery," said Becky.
Becky had always been a registered organ donor, but never imagined it would happen while she was living.
"Despite my initial concerns, I didn't hesitate in my decision," said Becky. "I will never regret the choice I made. I not only gave Tim a chance to live his life, but also gave Stevie her husband, and their children a father without the worries of what would happen if Tim's condition worsened."
Tim's advice for those who find themselves in similar situations and need a transplant--- have faith.
"You are allowed to scream about it and you're allowed to cry about it, but never give up. Have faith in God. Your time will come. Be patient and stay positive," said Tim.
April is National Donate Life Month where people are encouraged to register as organ donors and help save the lives of others like Tim.
Organ donation, with the primary exception of living kidney donation, occurs after someone has died from an injury that results in brain death. Ninety percent of people say they would be an organ donor but unfortunately, only 30 percent of those are actually registered.
One donor can save eight lives and improve the lives of dozens more. To become a registered organ and tissue donor today, visit donatelifegeorgia.org.
Subscribe for updates
Be the first to know.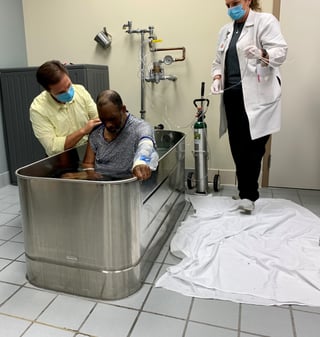 Washed by the Water
A Life Saved
On April 20, 2021, members of the SGMC staff gathered to witness the baptism of a patient, Willie James Weatherspoon. Weatherspoon was diagnosed with stage 4 cancer and told he didn't have much longer to live.
Weatherspoon knew he wanted to be baptized and talked to staff about his request. Various departments quickly worked together to make sure his request was carried out.
Brian Sayre, Pastor and Director of Chaplain Services, had the honor of baptizing Weatherspoon within the rehab department where they were able to utilize a large bathtub to conduct the special event.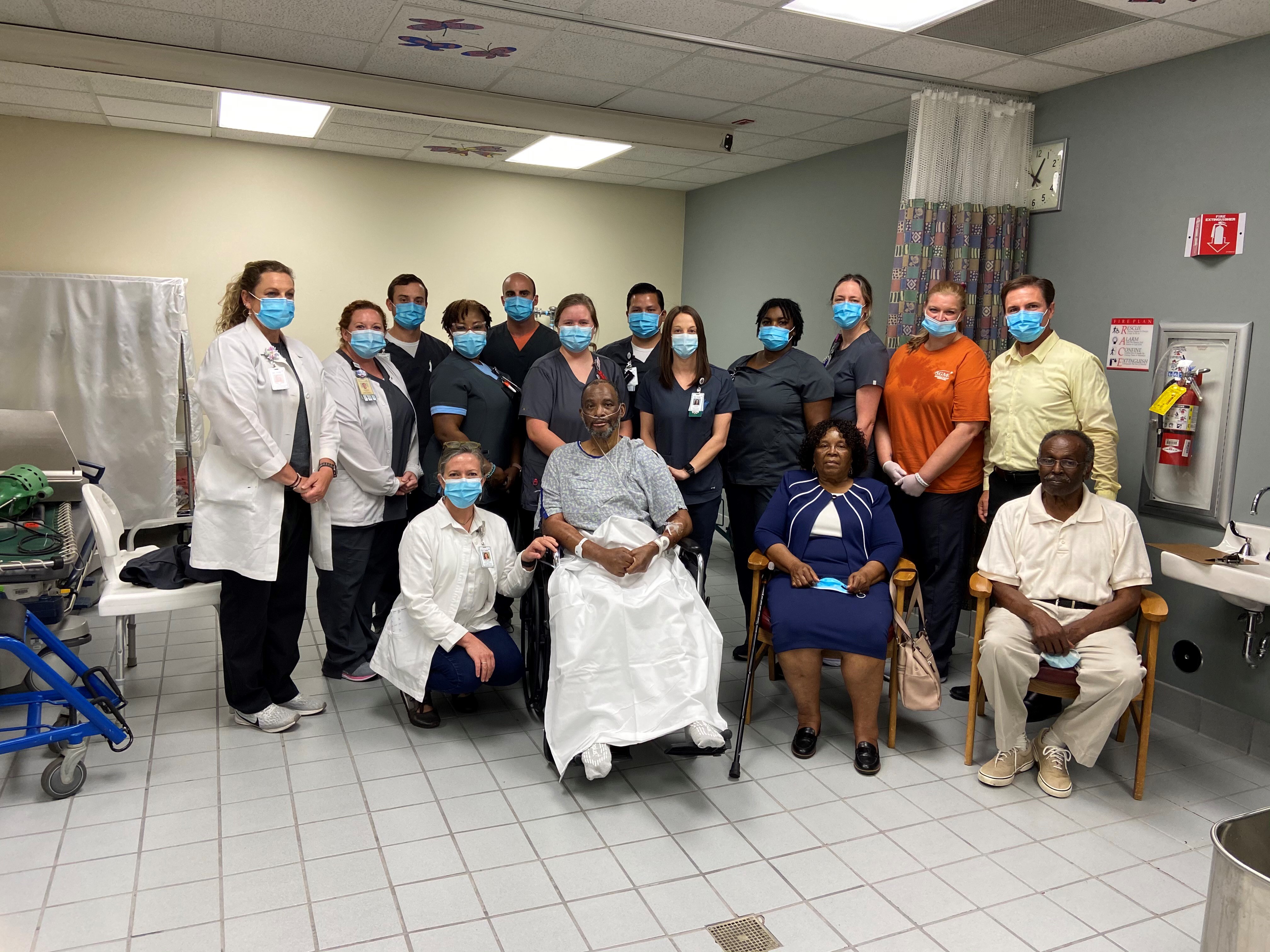 "It's important that we prioritize the spiritual needs of our patients and recognize it plays a major role in their experience. I was both happy and humbled to perform this baptism. For many, this is at the top of the list of important life decisions and is truly something of eternal value," stated Sayre.
Weatherspoon's parents were both there to witness the baptism and were very grateful to the staff for everything they did to help ensure their son's request was granted.
"We care about the needs of people and will go to any length necessary to make a difference in the life of anyone whom we are privileged to serve. As I brought Mr. Weatherspoon up out of the water, you could hear the cheers all the way to the other side of the building," explained Sayre.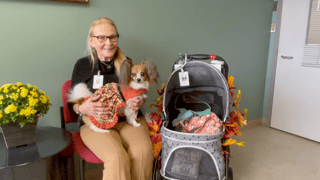 Pet Therapy Makes "Paws"itive Impact
During these especially difficult times in health care, SGMC's volunteer auxiliary recognized the need to provide opportunities to lift the spirits of our patients and staff through Pet Therapy.
Pet Therapy is a guided interaction between a trained animal, a person, and the trained animal's handler to help with the recovery of a medical condition whether it's a mental illness, or general health issue.
Barbara (Barb) Gattignolo and her 10 year old sable and white papillon Rielle bring smiles to all who see them around SGMC. Rielle has been certified as a pet therapy dog with the Alliance of Therapy Dogs since March 2020.
"Not every dog is a candidate for Pet Therapy. Rielle is a very special dog. She is quite active at home, but she also knows her job as a therapy dog. She loves visiting in her stroller and has numerous outfits for any occasion," explained Gattignolo.
Gattignolo and Rielle visit patients, who provide consent, and staff at SGMC every Friday. Carol Bowles, a former patient who had been within the facility for a month, explained that seeing Barb and Rielle brightened her day and made her feel better in an unpleasant situation.
"Having them come by and seeing that little puppy dog lifted my spirits. They are doing a great service," said Bowles.
Maya Loizeaux, Patient Relations Advocate, explained how valuable Pet Therapy is and the impact it has not only on patients but also staff as well.
"Pet Therapy is an extremely valuable, holistic approach toward improving well-being through interconnectedness. Patients and staff alike are thrilled when Pet Therapy Fridays roll around," said Loiseaux.
Currently SGMC has one active Pet Therapy dog but will be onboarding more in the near future in an effort to cover more areas of the health system.
"Dogs love unconditionally. They truly make magic! We give each patient a small card thanking them for letting us come visit," said Gattignolo.
For more information on Pet Therapy at SGMC, visit sgmc.org.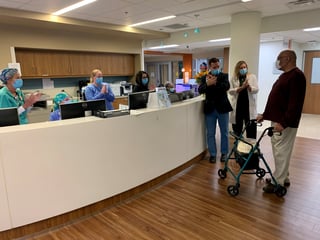 COVID Patient Returns To Say Thanks
At SGMC, there's nothing more gratifying to our team members than being able to see their patients recover and thrive, especially when they've experienced extremely difficult situations.
Eric Cureton, Sr. was one of those patients. A pastor at the Church of Christ At River Street, former Lowndes Middle School teacher, and Air Force Veteran, Eric had a tough road ahead of him when he was admitted to SGMC in early 2021.
He was diagnosed with COVID-19 and as with many others, this illness brought on other life threatening medical complications including a mild stroke.
He was eventually transferred to another facility where he had a PEG tube in his stomach, was put on a ventilator, and had a tracheostomy. As if this wasn't challenging enough, he also contracted pneumonia in both of his lungs.
After spending two months in the hospital, the likelihood of Erics's survival was small. However, his faith and fight was not! Eric survived and on March 13, he came home to a celebration.
Recovery wasn't easy as Eric had to relearn how to walk and talk.
Eric and his wife Wanda stopped by SGMC to thank those who cared for him. The staff was shocked to see how wonderful he looked. It was truly a joy to see him doing so well.
Eric, now able to walk and speak normally, expressed gratitude for the love and compassion he received while at SGMC.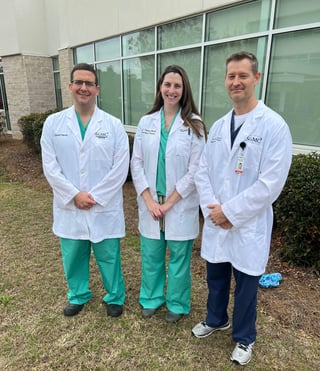 Specialists Team Up,
To Help Teen Walk Again
When an accidental shooting left a young man in excruciating pain and limited mobility, a team of South Georgia Medical Center surgeons, physicians, and medical personnel collaborated to give him the option to live a full, productive, and normal life.
"The bullet came through the front part of his thigh and came out behind the knee," said Dr. Kimberly Mackey, a neurosurgeon at SGMC specializing in the diagnosis and treatment of disorders of the brain, spine, spinal cord, and peripheral nerves. "There was damage to his sciatic nerve, which splits at the back of the knee cap and becomes two nerves—peroneal and tibial nerves—and then continues down the leg to the foot."
Often, when nerve damage occurs, the nerve fibers will rejuvenate and grow back. However, after three months, which included outpatient physical therapy, the patient was in tremendous pain and had limited use of his injured leg.
To determine the extent of the nerve damage and map out the nerve's course, Mackey requested assistance from Dr. Robert Kirtley, an SGMC interventional physiatrist specializing in diagnosing and performing nonsurgical or minimally invasive pain treatments.
"I did an ultrasound combined with a nerve conduction to show that the nerve wasn't going to repair on its own," said Kirtley, who completed his residency in physical medicine and rehabilitation at Walter Reed National Military Medical Center. "It was decided that surgery would give him the best chance of improving."
Kirtley also determined that the nerve had created a neuroma, a disorganized growth of scar tissue that can form and disrupt normal nerve function and potentially cause chronic pain, numbness, burning, or tingling.
Once the neuroma was located, Mackey, Kirtley, and Dr. David Hardy, a vascular surgeon with SGMC's Cardiovascular Institute, performed surgery to remove the neuroma and repair the damaged nerve.
"Dr. Kirtley mapped the patient's entire sciatic nerve so that I could see exactly where the big ball of neuroma scar was located and remove it," said Mackey, who completed her residency in neurological surgery at the University of Pittsburgh Medical Center. "Dr. Hardy and I cut open the back of the leg and got down to the blood vessels and nerve. We were able to see that the blood vessels were not damaged, and we could then remove the neuroma."
With the neuroma removed, the two healthy ends of the nerve needed to be connected to facilitate the normal re-growth process.
"When I removed the neuroma scar, it left an open gap in the nerve," she said. "I had to use the healthy nerve from the patient's ankle, his sural nerve to build a bridge—called a nerve graft—and connect the two ends."
Although it was a complex surgical procedure, Mackey said, without the surgery, the patient would have had life-long pain and difficulty walking.
"He greatly improved after the surgery," she said. "Shortly after waking up from the surgery, he said the pain in his foot was gone."
The patient's life-changing experience went beyond surgery and physical therapy. With the patient's limited financial resources, the SGMC community rallied to cover his medical expenses.
"This was a multi-disciplinary approach for all the people that helped," Mackey said. "The surgeons, rehab team, and floor nurses chipped-in to help pay for his medical expenses. I was impressed with how gracious everyone has been in helping him get better."
Mackey said this patient benefited from the entire medical community "working hard for this kid."
"Everyone came together for a common cause to help a young man that had an unfortunate accident," Kirtley said.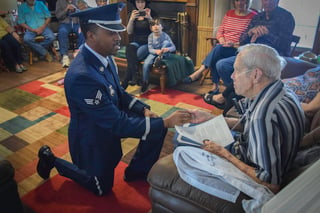 Veterans in Hospice Care Honored for Service
Military service is a noble calling, and Hospice of South Georgia (HOSG) recognizes the unique needs of military personnel through the We Honor Veterans program.
Established by the National Hospice and Palliative Care Organization, the We Honor Veterans program pays tribute to military patients receiving palliative and hospice care.
Social workers ask several questions, including military service history and possible psychological trauma. The checklist helps the hospice team create a care plan, including emotional and clinical support and benefits available from the U.S. Department of Veteran Affairs.
The military checklist helps us understand the specific and unique needs of the veteran
"There are medical issues like PTSD (Post-traumatic Stress Disorder) and Agent Orange for those that served in Vietnam," said Lindsey Rogers, HOSG senior marketing specialist.
The We Honor Veterans program features a ceremony recognizing the veteran's years of service and sacrifices.
"A hospice representative presents a certificate of gratitude and pins an American flag that represents pride and service," said Rogers. "We ask them to sign a large flag representing all branches of service, which is then displayed in the Langdale Hospice House."
Valdosta American Legion Post 13 members present a certificate and challenge coin, followed by a military salute.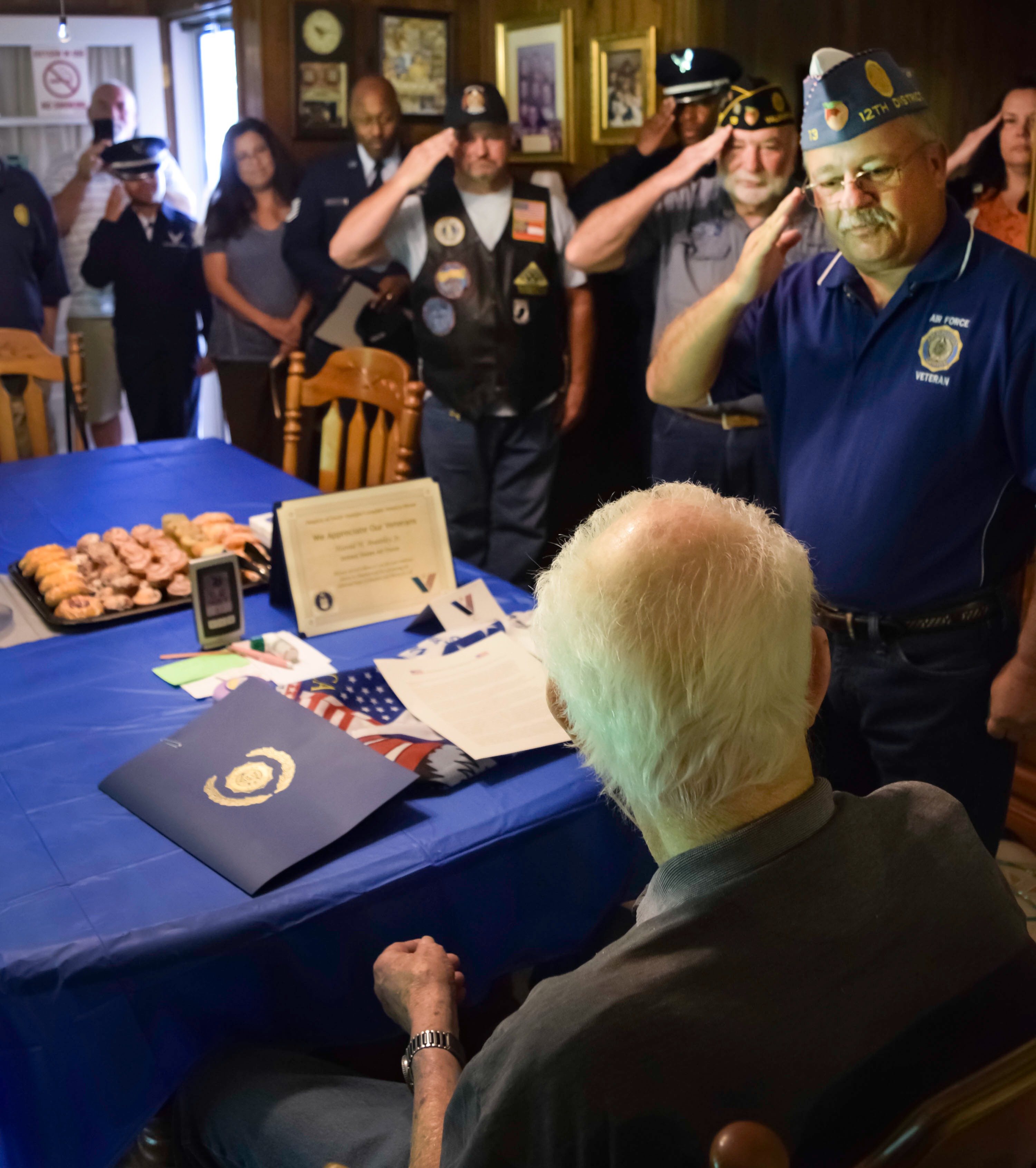 "Having veterans from the American Legion here is important," Rogers said. "It's vital to incorporate other veterans that share the unspoken understanding of having served in the military."
American Legion volunteers spend time with the veterans after the ceremony. "Many of the legion members connect with the hospice patient and come back to visit," Rogers said. "They share military stories and experiences and often develop a special bond."
If the veteran served in the U.S. Air Force, Moody Air Force Base representatives are part of the honor salute and present the patient with an Air Force cap and a special badge.
"Coming into hospice care can be overwhelming," Rogers said. "When we can honor the veterans, it helps relax them and give them some peace of mind."
Rogers said the ceremony's impact extends to family members. "It means the world to them to see their loved ones honored, especially during an emotional time. They are proud of the veteran's service, and it's important to see them honored."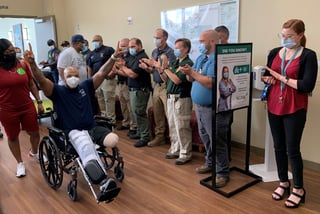 A Firefighter's
Fight For Life
Valdosta native Jimmie Bacon considers it an honor and privilege to serve and protect the residents of his hometown.
As a Valdosta firefighter and first responder for 10 years, he was keenly aware that each day on the job came with uncertainties.
On July 12, 2021, Bacon's unit with the Valdosta Fire Department responded to a routine call about a downed power line blocking the entrance to a local business.
While waiting for the power to be disconnected, a semi-truck hit a low hanging wire still connected to the pole.
"Everything got snatched, and the line went through one of my legs and hit the other," Bacon recalled. "After that, I don't remember much of what happened."
Along with two Valdosta firefighters and one Valdosta police officer, Bacon was transported to South Georgia Medical Center. His injuries were the most severe and required amputation above his left knee and surgery to repair torn ligaments on the right knee.
After his initial recovery, including almost a week in SGMC's intensive care unit, Bacon was ready to start extensive occupational and physical therapy.
"He qualified for in-patient rehab therapy," said Dr. Ibrahim Oyowe, medical director of SGMC's In-Patient Rehab Services. "Our goal was for him to become independent before he went home and get him ready for a prosthetic leg."
Though he was in good physical shape before the accident, which is an integral part of being a firefighter, Bacon's two weeks of physical rehabilitation presented some challenges.
"It wasn't easy," he said. "I had to learn to walk and basically relearn to do everyday things for myself."
A goal-oriented and self-determined person, Bacon said. "I felt that if there was a possibility that I could stand and walk again, then I wanted to do whatever I needed to do and put myself in the best situation to walk again."
Giving credit to Dr. Oyowe and the SGMC rehab staff for his recovery, Bacon said, "My rehab therapists were excellent. They wouldn't let me quit and pushed me in just the right way."
Providing more than occupational and physical therapy, the SGMC rehab team also offered large doses of encouragement.
"Just when I would start to get down, they somehow knew it and were there offering support," he said. "I don't know if they saw it in my face, but they were always there. It meant so much to me."
Oyowe was impressed with Bacon's progress. "He had a remarkable turnaround in about two weeks," he said.
"He was very participatory and took ownership of the rehab process, both mentally and physically. Obviously, after an amputation, there is going to be some situational depressed mood but he did very well coping with his life change."
As he continues on his recovery journey, Bacon said, "The accident took a lot out of me. At first, I thought this was it, but as I started talking to others and hearing their stories, I realized this wasn't the end. Instead, it was the beginning of a new chapter."
Several weeks after leaving SGMC's in-patient rehab center, Bacon was fitted for a prosthetic leg and continued outpatient rehab three days a week.
Gradually, he is getting used to his new life and has set short- and long-term goals.
"I want to be able to walk without thinking about every step," he said. "Being able to trust the prosthetic on one side and the reconstructed knee on the other side."
Looking toward the future, Bacon is committed to embracing a new normal. "Just being able to get up and walk around with the prosthetic on and not think about it," he said. "That sounds simple, but it's not."
Today, the 44-year-old is doing many of the things he did before the accident and considers himself blessed.
"It sounds crazy, but this actually saved my life," he said. "It gave me the opportunity to meet a lot of great people at SGMC. The rehab center has a family atmosphere, and I want to go back and visit."
Dive Deeper into the SGMC Annual Report